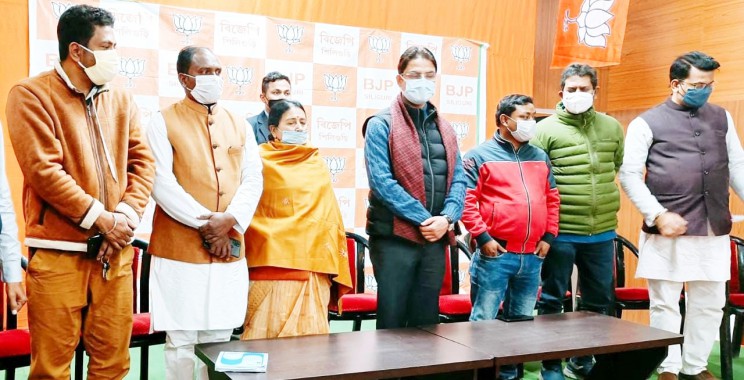 Saturday, Jan 22, 2022 08:15 [IST]
Last Update: Saturday, Jan 22, 2022 02:34 [IST]
Kidnapping, extortion at core of TMC operation model: Bista
PRASHANT ACHARYA
SILIGURI,: Darjeeling MP Raju Bista on Friday slammed Trinamool Congress for their leaders' alleged involvement in a kidnapping case.
Addressing a press conference, Bista said, "After indulging in massive post-poll violence, rape, murder, and spreading terror among the general public, TMC party leaders have now started kidnapping and extortion as well. For the past 11 years, TMC has promoted criminals, and all anti-social elements have thrived in the party. Kidnapping, extortion, syndicate raj, and criminal intimidation are at the core of the TMC operation model. For many years, this is how TMC leaders have raised their funds, and the administration is also tacitly supporting such goons by pretending not to see, hear, or talk about these evils."
He added: "It is saddening that most instances of violence in West Bengal are perpetrated by leaders and cadres, or goons, associated with the Trinamool Congress."
Bista added the kidnapping of a youth by TMC leaders has left the entire city and region in shock. "With this heinous crime the TMC leaders have broken the bond of trust that people share in our region."
Bista demanded police for thorough proper investigation suggesting that other TMC leaders can also be involved.