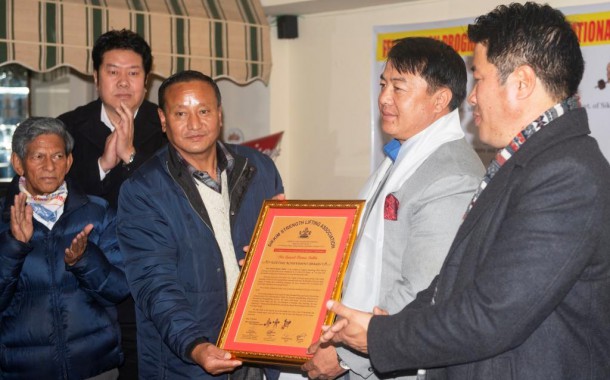 Tuesday, Mar 02, 2021 08:15 [IST]
Last Update: Tuesday, Mar 02, 2021 02:33 [IST]
Lifetime achievement award a source of encouragement for strength lifter Ganesh Subba
KUSH HANG LEEWANG
GEYZING,: Ganesh Subba, who was recently conferred with the lifetime achievement award by Sikkim Strength Lifting Association (SSLA) for his achievements and contribution to the sport, has expressed that the award was a source of further encouragement and inspiration for him to do more for the sport of strength lifting in Sikkim.
"I am thankful to SSLA for considering me a person worth to be conferred the life achievement award. The award means an added responsibily to work further for the sporting activities I am involved," said Ganesh Subba.
Ganesh Subba, a teacher by profession, has been into strength lifting since many years. He has represented Sikkim at national and international strength lifting championships.
Apart from strength lifting, Subba is also considered as a pioneer for introduction, propagation and popularisation of arm wrestling in Sikkim. He along with some arm wrestling enthusiasts from Sikkim have worked committedly for promotion of arm wrestling in the State.
Subba, a Langang resident, is also the national vice president of Arm Wrestling Federation of India.