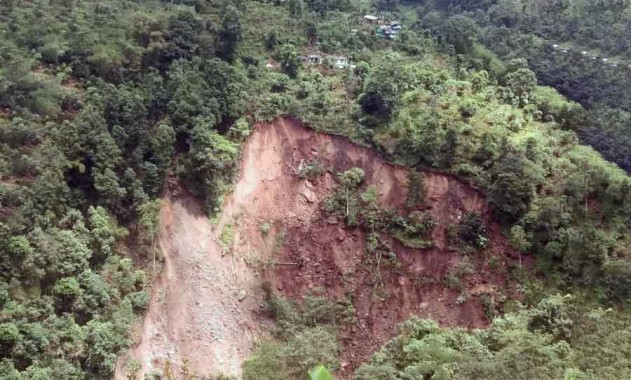 Major landslide at Tingting, two houses at risk
PRITAM LAMA
YUKSAM: The incessant rainfall of Wednesday night triggered a major landslide at Tingting village under Yuksam GPU putting two houses at risk.
The two houses were partially damaged by the landslidewhich occurred just below the houses, and are at risk of getting swept away if another landslide follows.
The families have been however evaluated to asafer place with the help of police personnel and local authority.
SLA deputy Speaker and area MLA Sangay Lepcha will be visiting the village tomorrow along with officials from sub-divisional office anddisaster management department, informed SKM CLC coordinator Kesher Kumar Khatiwada. The deputy Speaker will also be visiting Rimbi from where major damages were reported.