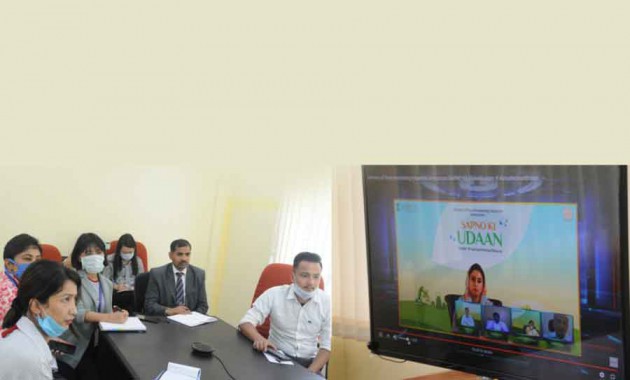 Tuesday, Jun 30, 2020 12:45 [IST]
Last Update: Tuesday, Jun 30, 2020 07:03 [IST]
Minister Badal launches Food Processing Enterprises scheme
DICHEN ONGMU
GANGTOK: Harsimrat Kaur Badal, the Union Minister for Food Processing Industries launched the scheme for formalisation of micro Food Processing Enterprises (FPE) as part of 'Atmanirbhar Bharat Abhiyaan'through a video conferencing across the country on Monday.
The new scheme worth Rs. 10,000 crore will be introducing 2 lakh enterprises providing employment to nine lakh entrepreneurs in the country.
Along with this scheme, three-month long free online skill training course will be provided to ST and SC categories who will be trained under 41 sectors of any food processing industry.Likewise, One District One Product (ODOP) was also introduced.
Addressing the virtual launch, minister Badal said it is a big day for the farmers and micro industries who will now get assistance for their products and businesses. Farmers can now add value to their products and increase their income.
The scheme will not only promote the products and businesses but also provide 50 percent subsidy to the farmers and entrepreneurs for storage and transportation, she added.
The scheme will be operated digitally where the applicants can register online, display their products in a simpler manner which will reduce the cost and fear of loss for the consumers as well as the producers.
State MSME director Ravi Kumar, IPR officials and local media persons attended the video conference from Sikkim via NIC conference hall at Gangtok.