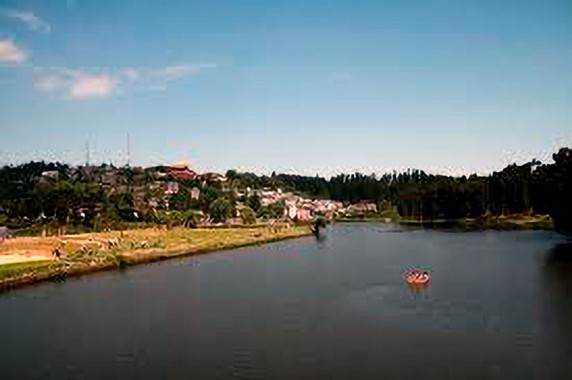 Friday, Jun 26, 2020 14:05 [IST]
Last Update: Friday, Jun 26, 2020 08:24 [IST]
Mirik lockdown for a week
Our Correspondent
DARJEELING: Mirik would remain closed for seven days after four Covid-19 positive cases, all of them Health workers, were reported on Wednesday night. The lockdown decision was taken during a meeting of Mirik SDO Aswini Kumar Roy, Mirik municipality chairman L.B. Rai and local business community.
"We got the results of the four positive cases yesterday night. They were taken to Covid hospital at Siliguri today morning. The decision to close down Mirik for seven days is mainly to observe if the virus has spread in the area or not. We will make house-to-house visit to see if anyone has Covid-19 symptoms," said the Mirik SDO.
Among the four patients, three nurses are from Mirik town area but had very restricted movement.
During the lockdown, essential services will not be affected.
Speaking to reporters, the Mirik municipality chairman said: "We also appeal to people here to restrict their trip to Siliguri as much as possible. There are many who work here from Siliguri and we also appeal them to try and stay here. People should take precautionary measures like social distancing".
In the meeting, shopkeepers and people have been asked to keep commodities brought from Siliguri at someplace for twenty four hours and then take it home. Those coming from Siliguri have also been asked to stay at home for some days before venturing out.