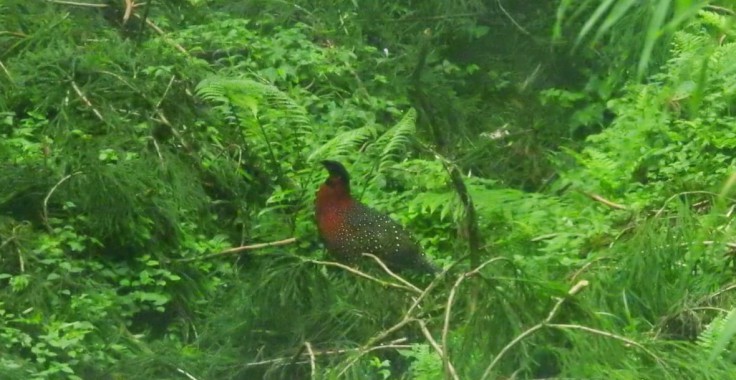 Sunday, Dec 05, 2021 08:15 [IST]
Last Update: Sunday, Dec 05, 2021 02:45 [IST]
Munal sighted in Senchel Wildlife Sanctuary after 178 years
DARJEELING,: About 178 years since it was last sighted, satyr tragopan, a species of bird locally known as munal, has been rediscovered in Senchel Wildlife Sanctuary, a Forest official said today.
The bird, though still found in other Himalayan ranges including the Singalila National Park, had been extinct from the Senchel Wildlife Sanctuary area until it was sighted again in August this year.
"The satyr tragopan had become extinct in Senchel Wildlife Sanctuary and it is good news that it has again been rediscovered after 178 years. A sighting of three male species was seen in August this year with us also getting photographic evidence of it. Earlier, there was no photographic evidence," said Suratna S.S.S Sherpa, DFO, Darjeeling Wildlife Division.
Sherpa was speaking on the side-lines of a workshop organised by them on conservation of bird species in Darjeeling Hills as part of Wildlife Conservation Day.
"When a species becomes extinct it shows that a forest status is degrading. But now with the bird species sighted at SWS, we know that the forest and environment has improved there," said Sherpa.
According to the DFO, satyr tragopan comes under schedule 1 of the Wildlife Protection Act and is found in the Himalayan range of Sikkim and Bhutan as well.
"This is also a good indication that the conservation efforts have been done well in this area. Now we should continue this and it is possible with the involvement of NGOs and others. We should also see that the area remains plastic and pollution free," said Sherpa.