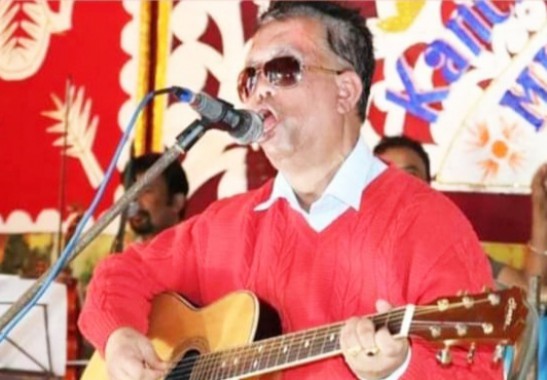 Saturday, Jan 16, 2021 09:15 [IST]
Last Update: Saturday, Jan 16, 2021 03:45 [IST]
Musician Paras Gazmer passes away
DARJEELING,: Paras Gazmer, a prominent Nepali musician-singer from Darjeeling, passed away in early morning hours of Friday. He was 58 years old and used to reside here at Pawan Road.
Gazmer, who suffered from blindness since childhood, was well known for his celebrated compositions like 'Sanjha ko Gham', '
ture department. He held live performances in hills and places like Assam, Meghalaya and Nepal. He has also been felicitated by many organizations for his enriching musical contributions.
His demise has been mourned by musicians and music lovers of the hills.
The funeral is scheduled on Saturday afternoon.