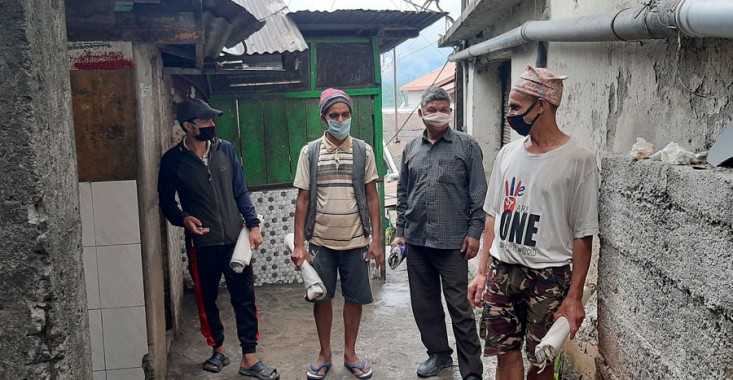 Saturday, May 23, 2020 13:30 [IST]
Last Update: Saturday, May 23, 2020 07:55 [IST]
Nepalese porters want to return home
DICHEN ONGMU
GANGTOK: Nepalese labourers have been part of Sikkim for a long time now. Mostly working as porters, almost 2,000 Nepalese are earning their livelihood in different parts of Sikkim doing daily wage works.
However, amid coronavirus crisis, hundreds of them want to return home as they fear the lockdown might extend for a much longer period.
"Now since there are relaxations, we are working and living our regular lives but our earnings are very less these days," said a porter at Daragaon.
"Home is a home after all. Even if we go jobless back in our homeland, we will be with our family and can figure out something," he added.
"If there had been no coronavirus pandemic this would have been an ideal time for us to go back home and work in farm which we usually do every year. This is also one reason why we want to head back home," added another porter.
Likewise, a porter at Nam Nam area said they are ready to take the risk and are hopeful that their government will take some steps and get them back home at the earliest.
"We came to know that the Sikkim government alone cannot send us. Therefore we want to appeal our government to make some arrangements for us as we don't want to get stuck," he said.
The labourers are mostly from the Nepalese districts of Okhaldhunga, Ramechaap and Dolakha.