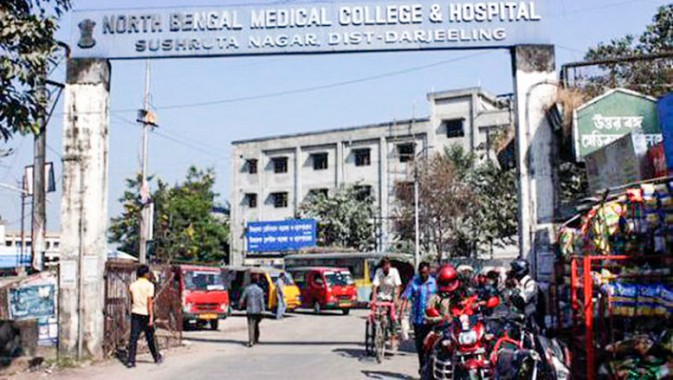 Friday, Apr 03, 2020 13:30 [IST]
Last Update: Friday, Apr 03, 2020 07:58 [IST]
Nine new samples from Sikkim sent to NBMC for testing
SE Report
GANGTOK: Nine samples were sent on Thursday by the Sikkim Health department for COVID-19 testing at the North Bengal Medical College & Hospital lab, Siliguri.
As shared by Health director general Dr. Pempa T Bhutia in his daily health bulletin today afternoon, the coronavirus testing lab at North Bengal Medical College & Hospital is fully functional.
Among the nine samples, five were from Geyzing and four from STNM hospital, Gangtok, said Dr. Bhutia. The samples from Geyzing were of the five persons who were co-passengers in the same Chennai-Bagdogra flight with the COVID-19 positive person from Kalimpong of last month.
The Kalimpong-resident has succumbed to coronavirus while four of her relatives have tested positive for COVID-19.
Results are awaited for the nine samples, said Dr. Bhutia, also the media spokesperson for the department.
So far, all the previous 26 samples from Sikkim have tested negative and as of today, there are no COVID-19 positive cases in the State, informed that Health director general. He said the State government is taking up the preventive measures on a war-footing and is also prepared for any situation arising out of COVID-19.
There are, at present, 104 persons in the five government quarantine centres in different parts of the State. The number of persons undergoing home quarantine in different places of Sikkim is 1131, it was informed.