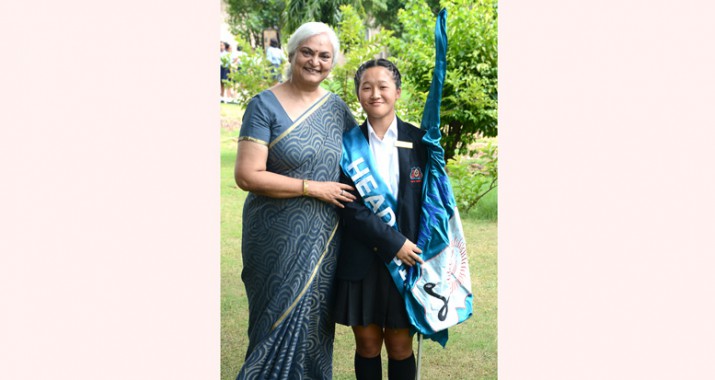 Friday, May 22, 2020 13:15 [IST]
Last Update: Friday, May 22, 2020 07:46 [IST]
North Sikkim girl bags UK varsity scholarship
ISABELLA GURUNG
GANGTOK: Diki Choden Bhutia, a 19-year-old girl from Sikkim studying in Scindia Kanya Vidyalaya (SKV), Gwalior, Madhya Pradesh, has bagged a full scholarship to study at the prestigious Queen Mary University of London in England.
The youngest among the three children of late Karma Zongpo Bhutia and Pintso Lhamu Bhutia, Diki hails from Ramthang, a village in Mangan subdivision of North district. She is currently waiting for her CBSE exam results.
Diki shared that she had applied for the International Students House (ISH) scholarship through Universities and Colleges Admissions Service (UCAS).
UCAS is a UK-based organization whose main role is to operate the application process for British universities.
Diki had to register with UCAS, submit a statement of purpose (SOP) and the list of colleges she wanted to apply. The four universities that Diki had applied to were Queen Mary University, University of Westminster, London South Bank University and King's College London. By February, she got the offer letter from the first three universities excludingthe King's College London.
"For Queen Mary, the condition is that I have to get an overall 80%. Since I am opting for B.Sc in Psychology, I have to get 85 percent in psychology and 70 percent in English. I am waiting for my results," she added.
Six girls had applied for the scholarship from SKV, Gwalior this year. Every year, two girls are shortlisted for the scholarship but due to the global economic recession, Diki is the sole recipient of the prestigious scholarship from SKV.
"I am proud of myself for bagging the scholarship as I never thought I could do it. A teacher from my school had encouraged me to apply for the scholarship, as she believed in me. My family, especially my mom is very happy. The condition of my house is not very good. My mother runs a cooperative shop, and I want to give a new life to my mother. I am very happy," she shared.
Diki enjoys sports, dancing and singing. She plans on doing B.Sc in Psychology and later opt for masters in health psychology.
Diki was previously studying in Ramthang primary school, when she was selected for the prestigious Chief Ministers' Merit Scholarship Scheme (CMMSS) in 2013 and then joined SKV.
"I am feeling very proud and happy that a girl from a small village in North Sikkim has bagged the prestigious scholarship. Diki is the first person to bag a full international scholarship in the under-graduation level. It is an achievement for the entire State. She was the head girl in SKV. She was sponsored under CMMSS and now is getting an opportunity to study in London. I wish her a bright future and hope she serves Sikkim well after her return," expressed Education department additional chief secretary G.P. Upadhyaya.
The CMMSS was started in 2010 and so far, a total of 840 students have benefitted from the scholarship, including 290 students at the graduation level (since 2017).