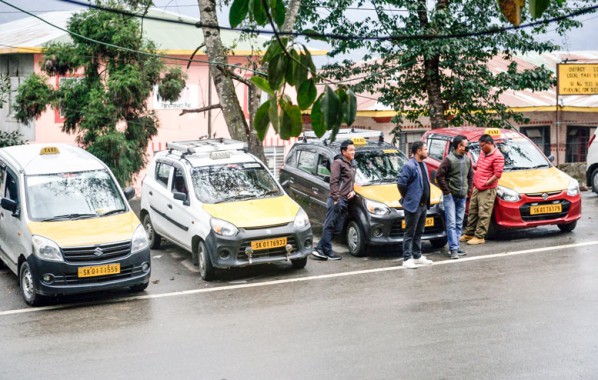 Tuesday, Mar 24, 2020 12:00 [IST]
Last Update: Tuesday, Mar 24, 2020 06:33 [IST]
Odd-even traffic starts on Sikkim roads
KUNAL RAI
GANGTOK: Plying of vehicles in line with the odd-even number scheme began across the State on Monday, as the State government imposed stricter regime to prevent the spread of COVID-19.
State Transport department secretary Raju Basnet told SIKKIM EXPRESS that the odd-even system with respect to vehicular movement was launched as discussed during a coordination meet on Saturday.
"The idea of introducing the odd-even rule is to discourage people from coming out of their houses and avoid being infected with the virus. We are really concerned about prevention of COVID-19 in the State and this measure we feel will reduce people's movement," he said.
The implementation of odd-even scheme is being implemented by the State police and traffic division. Also, with the number of group C & D employees attending office kept at 50 percent, requirement of vehicles is also expected to come down.
Drivers operating mainline taxi services between Gangtok and several places of West Bengal today said they followed the odd-even system from today and the number of passengers as well as vehicles operating along the route has drastically come down.
Local taxi drivers also followed the regime while hailing the move to prevent spread of COVID-19. They however lamented that the system will affect daily earnings of the drivers as they can operate only on alternate days. "It will become tough for us to maintain family and make ends meet due to the system. We request the authorities to consider our plight as we have loans to repay along with other financial liabilities," they said.
Asked on the response from motorists on the first day, traffic officials said several even-numbered vehicles found plying were informed of the new system. The regime will be stricter starting Tuesday and those violating the system will be punished as per norms, said the officials.