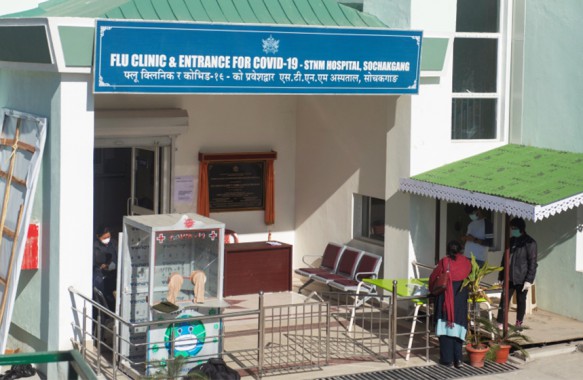 Tuesday, Dec 29, 2020 07:45 [IST]
Last Update: Tuesday, Dec 29, 2020 02:15 [IST]
One Covid death
GANGTOK,: One person succumbed to Covid-19 in Sikkim on Sunday.
The casualty is a 36-year-old female from Pachey, Pakyong. She passed away Sunday afternoon at STNM Hospital here. She was admitted to the Covid centre on December 23 after she tested positive for the virus. According to the health bulletin, the cause of death is acute respiratory distress syndrome with Covid pneumonitis. The deceased also had diabetes.
So far, 126 have died of Covid in Sikkim.
Meanwhile, no new Covid positive cases were reported in Sikkim.
As many as 22 samples were tested in a day through TrueNat and RAT and all of them tested negative.
With RTPCR lab at STNM Hospital closed on Sundays, the day had a significantly lower number of tests compared to normal days.
With 18 recovering from Covid in a day, the number of active cases has dropped to 531. The total confirmed cases stand at 5,845, while the total number of recoveries is 5,094.
There are presently four Covid patients in ICU, the bulletin added.