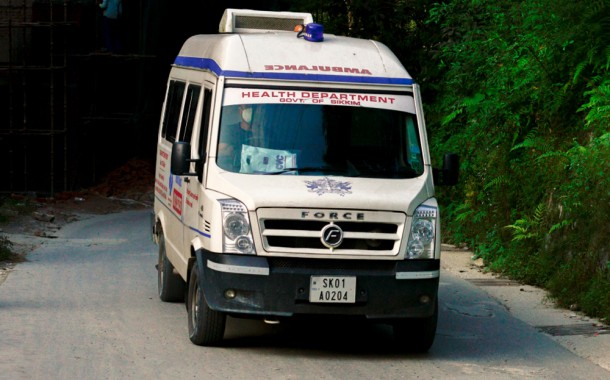 Tuesday, Nov 10, 2020 11:00 [IST]
Last Update: Tuesday, Nov 10, 2020 05:17 [IST]
One more Covid death, active tally is 268
SE Report
GANGTOK:Sikkim reported 12 new cases of coronavirus from the 51 samples tested on Sunday, dropping from the recent daily highs. However decline in positive cases can be attributed to lesser number of tests as the viral lab at STNM hospital remains closed on Sundays.
Of the 51 tests conducted through Truenat and RAT across three districts, seven positive cases were reported from east district, three from west and two from south district, informed Monday evening health bulletin. In east district, the positive cases were reported from Sichey, Burtuk, Lumsey, Sang Khola (tested conducted at Singtam hospital) andNamli 9th Mile. One person each from Geyzing, UttareySSB camp and Lower Thambung tested positive in west district. In south district, a two-day-old baby from Namthang and one person from Singithang tested positive.
The south district also accounted one Covid death, taking the death toll to 79. An 80-year-old woman from Chisopani who was brought dead to Namchi hospital on Sunday afternoon was found Covid positive. The health bulletin informed that she had hypertension. Her body was cremated as per Covid protocol by Namchi Municipal Council.
With 12 new cases, the total Covid cases in Sikkim reached 4,257. With 3826 recoveries so far, the active Covid tally is 268.