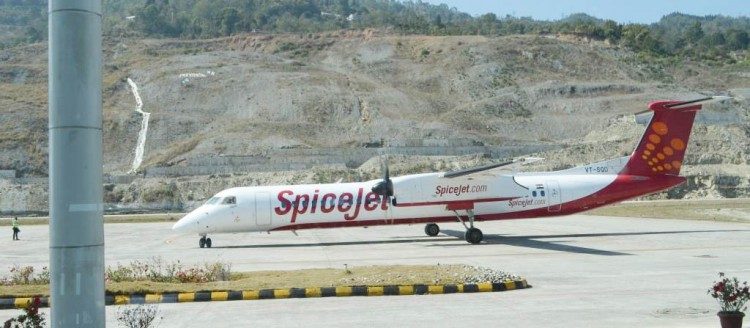 Saturday, Oct 01, 2022 21:15 [IST]
Last Update: Saturday, Oct 01, 2022 15:56 [IST]
Partial relief for Pakyong airport-affected families
AJAY THAMI
PAKYONG,: The thirty-five families, whose lands were damaged during Pakyong airport construction, have received some relief regarding their pending compensation from the State government. This relief comes after a SIKKIM EXPRESS report on Friday wherein the affected families had warned to protest on the road as they are yet to get their remaining 60 per cent land compensation payment since past three years.
It was informed the State government released 20% of the land compensation to the affected families on Friday. The families have expressed their gratitude to Chief Minister P.S. Golay and Rhenock MLA Bishnu Kumar Khatiwada for their intervention and providing some relief by providing 20% of the pending land compensation.
So far, the landowners have received 60% of their land compensation and now have 40% payment due from the State government. The initial payment of 40% of the total land compensation was made in 2019 and 20% on September 30 this year.
"Due to the intervention of Chief Minister P.S. Golay and area MLA (Rhenock) Bishnu Kumar Khatiwara we got our remaining twenty per cent land compensation yesterday, still forty per cent payment is yet to be received. The budget for airport land compensation was already kept aside by the government but because of the negligence of the concerned Tourism department, the land compensation was delayed," said Benup Dhakal, a member of the project-affected families.
We expect the remaining forty per cent will be given as early as possible, the affected families informed.