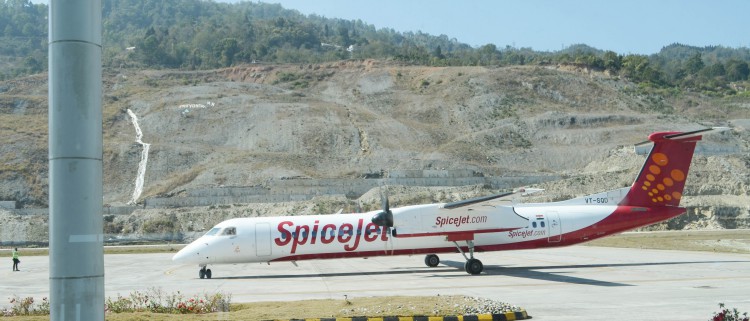 Friday, Sep 30, 2022 08:15 [IST]
Last Update: Friday, Sep 30, 2022 02:35 [IST]
Paykong airport project affected families awaiting remaining land compensation
AJAY THAMI
PAKYONG, : Thirty-five families, whose lands were damaged due to the Pakyong airport construction works, have reiterated their demand of pending land compensation from the State government. They had received 40 per cent compensation three years ago and are awaiting for the remaining payment.
"Three years ago, we had received 40% of our land compensation. We had been assured that the remaining amount would be paid within a year but two years passed due to Covid pandemic. This year we are waiting for our remaining payment but we have not got our compensation due to the negligence of the concerned Tourism department," said Benup Dhakal, a project-affected family member.
If the department delays the compensation despite the assurance given by the Chief Minister, we the land owners would be forced to come out on the road with our demand, said Dhakal.
At present, Pakyong airport is operation and receiving flights from Kolkata and Delhi daily.