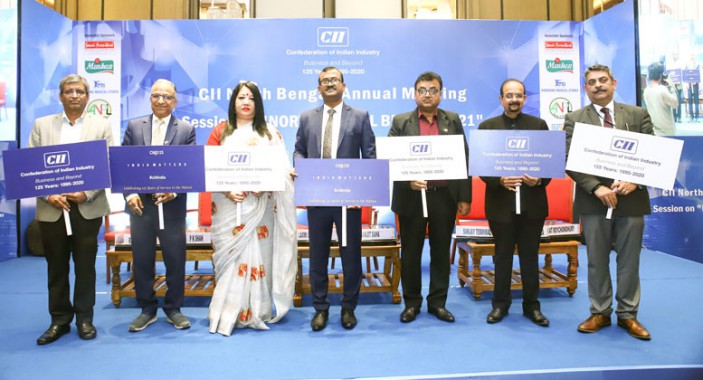 Monday, Feb 17, 2020 12:00 [IST]
Last Update: Monday, Feb 17, 2020 06:44 [IST]
Peace, tranquillity key to attract investments in North Bengal: Minister Deb
PRASHANT ACHARYA
SILIGURI: Peace and tranquillity are the key ingredients for the industrial development in North Bengal to attract the possibilities of a huge amount of national and international investments, Gautam Deb, the State Tourism minister said during the inaugural session of the Confederation of Indian Industries' (CII) annual zonal meeting at Siliguri on Saturday.
Minister Deb said the State government is focusing on MSME, green industries, tourism, food processing, horticulture, floriculture, health, IT& ITEs and education in North Bengal to attract possibilities of huge national and international investments.
Addressing the session on North Bengal Beyond 2021, Deb also asked CII to take initiatives in association with the West Bengal government by creating roadmaps to attract investments in North Bengal.
Rabindranath Ghosh, Minister–In–Charge for the North Bengal development department, said investments worth over Rs. 2,000 crore has already been done by North Bengal Development Department in the last two financial years. The State government has taken distinctive initiatives to promote rural entrepreneurs hubs and entrepreneurship development for the rural economic prosperity of the region.
He added that North Bengal has the potential for setting up footwear, cycle manufacturing, ayurvedic and cinchona plantation, textiles and agro-based industries because of the availability of abundant number of workers and raw materials in the region, he added.
The business session was followed by public session with CII North Bengal Zonal Council chairman Sanjit Saha, past chairman Anand Kumar Agarwala and others.