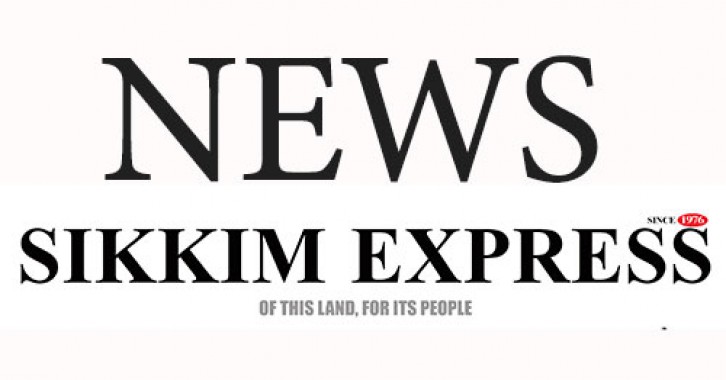 Wednesday, Jul 29, 2020 12:15 [IST]
Last Update: Wednesday, Jul 29, 2020 06:45 [IST]
Permits mandatory for conducting funeral, marriages and social gatherings
SE Report
GANGTOK: The east and south district administrations on Tuesday issued an order under Disaster Management Act 2005 directing that permits are mandatory for conducting funerals and other social gatherings like marriages.
For funerals and last rites, permissions are to be obtained from the concerned SDM by a family member. A maximum of 20 persons is allowed to attend the funeral.
The list of 20 persons including the priest is to be submitted to the concerned SDM before obtaining the permit, as per the order.
No person residing in containment zone is permitted to attend the funeral.
"Specific permissions shall be issued for the immediate blood relatives of the deceased to reach the location of the funeral site during the lockdown period, if such persons are staying outside the concerned ULB/Gram Panchayat Unit for attending the funeral. The guidelines issued by the Health department regarding persons from outside the State to enter Sikkim for attending the last rites/funeral shall be strictly followed," reads the order.
All persons permitted to attend the funeral have to wear face masks and maintain social distancing.
Regarding marriages, engagements and other social engagements, permits also have to be obtained by the family member from the concerned SDM. Events are to be conducted in well ventilated hall and not in air-conditioned halls.
"Not more than 50 guests shall be invited in such functions. The list of 50 individual invitees including all children above the age of 10 years shall be submitted to the concerned SDM before obtaining the permits."
The vulnerable groups like all children below 10 years, pregnant women and all elderly more than 65 years of age are not allowed to attend such social gatherings. Similarly, persons residing in the containment zone are not allowed to attend.
All invitees are to wear face mask and maintain social distancing during the function. It was also directed that the guests need to have Aarogya Setu app installed and have their Bluetooth application 'on' in their mobile phones.
The order mentions that Covid-19 cases have been reported from various parts of the State and social gatherings such as marriages and funerals have a potential risk of becoming a hotspot if not regulated.
Since the past two weeks, Covid-19 cases in Sikkim have spiked with multiple positive cases related to the gathering at a funeral in Rangpo area.