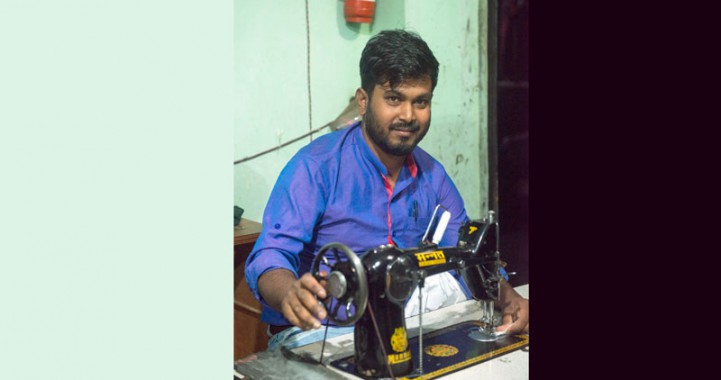 Friday, Apr 03, 2020 13:15 [IST]
Last Update: Friday, Apr 03, 2020 07:41 [IST]
Proud to bring my skill into use at this time of crisis: Tailor Karim
DICHEN ONGMU
GANGTOK: Abdul Karim is the tailor who is bringing the personal protection suit concept of Dr. Karma Loday Bhutia, into reality.
Based at Sichey, Karim and two of his helpers are stitching 4 to 5 personal protection suits per day as directed by Dr. Karma Loday, an eye specialist of STNM hospital.
Speaking with SIKKIM EXPRESS, Karim expressed that he is overwhelmed to stitch these sets not just because he is earning something during the lockdown but also he is extending his share of contribution at this difficult period.
"I am really happy and proud to bring my skill into use for stitching these safety sets for the doctors and the rest who are at our service in the time of crisis. They are the ones who are looking after the sick persons and it is very important for them to stay safe first", he said.
Karim mentioned that he is aware about the pandemic that has affected the entire world but was not aware about the protection suit. "Dr. Karma informed me about the speciality and purpose of this gear to which I agreed working on it with no hesitance", he added.
Talking about the challenges faced during the process, the tailor informed that he really did not have any problem while stitching the suit as he is in this business for the past 13 years. But he did face many trial and errors before the final prototype.
"I had never stitched this particular outfit earlier. Stitching plastic is difficult and time consuming…rest is easy", he added.