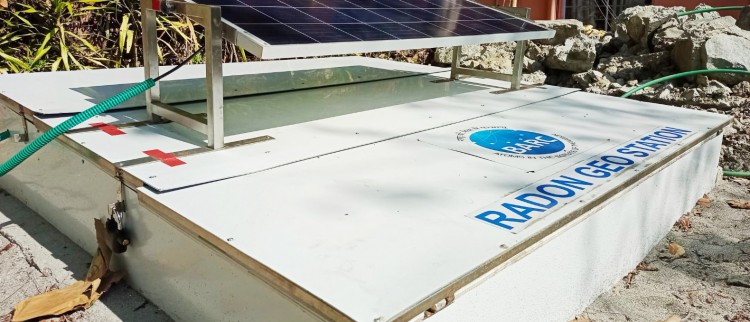 Wednesday, Dec 08, 2021 08:00 [IST]
Last Update: Wednesday, Dec 08, 2021 02:20 [IST]
Radon-based seismic detector centre at Sikkim University to help in earthquake prediction
GANGTOK,: With the advancement made in the science of radon measurement, Sikkim Central University became the 55th Centre of Bhabha Atomic Research Centre to have radon-based seismic detector centre to be used in earthquake prediction.
The indigenous radon detector device developed by Bhabha Atomic Research Centre, Mumbai is very useful to evaluate concentrations of radon gas in soil or groundwater could be the sign of an imminent earthquake, said Sikkim Central University vice chancellor Avinash Khare today.
The device was installed in Kanchendzonga Management Block of Sikkim University on October 26 and became 7th such centre in entire Northeast region.
"All Northeast States fall under seismic zone and with the advancement of technology and science, the study of radon will help in prediction of earthquake in time, so that source of terror and destruction for mankind be minimized," Prof. Khare said.
As of now, no such data have been released by the Bhabha Atomic Research Centre as part of its success story, but during the last four to five years the research on the seismic probability is underway.
Prof. Khare is one of the renowned physicists and is closely associated with BARC. His active role for installation of such device may help Sikkim to provide inputs on analysis of data on radon for scientific studies.
Prof. Khare shared that one of the key features of this new detector design is that it works with ambient air, thus avoiding the need to keep refilling the detector's ionization chamber with a particular gas. It also has a high efficiency, which was achieved by including multiple wires in the ionization chamber. In laboratory tests, the researchers report a radon count of 140 Bq.m- over one minute. The tests also show that the device still functions in 70% humidity, while single-wire detectors start to falter at just 30 per cent.