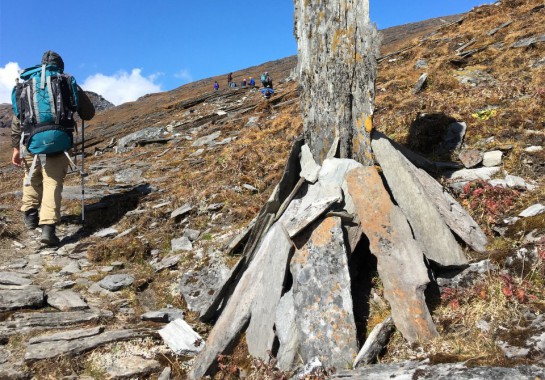 Friday, Jan 22, 2021 07:45 [IST]
Last Update: Friday, Jan 22, 2021 02:12 [IST]
Ramman checkpost to allow foreign tourists' entry from Mar 1
BIJOY GURUNG
Big boost for tourism in south & west districts: STDC chairman
GANGTOK,: A huge door for the upcoming tourism season in Sikkim has been unlocked with opening of Ramman checkpost in west district for entry of foreign tourists.
A State government notification of January 20 informs that the foreign tourists can enter Sikkim through Ramman checkpost with effect from March 1. The decision has been taken with a view to boost rural, religious and adventure tourism in west and south districts, as per the notification.
So far, foreign tourists have to visit Melli and Rangpo checkposts to secure the Inner Line Permit (ILP) for entering Sikkim.
Ramman checkpost is located along the West Sikkim-Darjeeling border near Jorethang town. It is about 90 minutes' drive downhill from Darjeeling town via Tukvar and Singla, meaning that foreign tourists in Darjeeling would now have a quicker alternative to reach Sikkim.
On behalf of the tourism stakeholders, Sikkim Tourism Development Corporation (STDC) chairman Lukendra Rasaily thanked Chief Minister P.S. Golay for re-designating Ramman checkpost as an entry point for foreign tourists.
"Ramman checkpost in past was open for foreigners but got closed in 2011-12. The tourism stakeholders of Sikkim had petitioned the previous government several times to reopen the checkpost for foreigners but it was not heard. We also presented a similar request to the new government and we are grateful to our Chief Minister for addressing this demand expeditiously. This will help tourism to flourish in south and west districts," said the STDC chairman.
The unlocking of Ramman checkpost for foreign tourists has been long felt by tourism stakeholders in west and south districts.
West Sikkim is a popular destination for high altitude trekking and adventure tourism like Dzongri and Geochala treks. South Sikkim has major pilgrimage tourism attractions like Buddha Park in Rabongla and Char Dham at Namchi.
"Foreign tourists who have visited Darjeeling itinerary would be able to drop down to Jorethang within one and half hours now through Rammam checkpost and reach to their destinations in south and west districts. They would not need to travel a much longer distance (Rangpo and Melli checkposts) and it will save them time and money. This is an ease of doing business for them and us," Rasaily said.
Rasaily informed that south and west districts of Sikkim also attract tourists from Nepal and Ramman checkpost offers them an alternative entry point if they are in Darjeeling via Pashupati, Mirik.
Once the checkpost starts giving entry to foreigners from March 1, it will usher in benefits for tourism stakeholders at all levels, said the STDC chairman.
The tourism stakeholders in Darjeeling also welcomed the opening the Rammam route for foreign tourists by the Sikkim government. "Rammam would be a shorter route from Darjeeling for tourists to reach tourism destinations in south and west districts of Sikkim. It takes six hours from Darjeeling to reach places like Pelling via Rangpo or Melli and now it will only take around three hours. The ride from Darjeeling to Jorethang is also beautiful as tea gardens fall along the route," said Pradip Lama, general secretary of Darjeeling Association of Travel Agents.