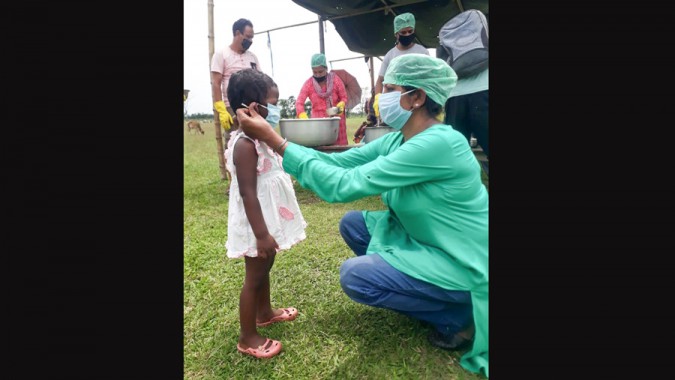 Friday, May 29, 2020 13:45 [IST]
Last Update: Friday, May 29, 2020 08:14 [IST]
RanguSouriya feeding over 300 needy families
PRASHANT ACHARYA
SILIGURI: National bravery award winner RanguSouriya who has dedicated her life to rescue girls and women from the hands of traffickers is now feeding more than 300 families who lost their jobs due to closure of the tea estate and presently penniless due to lockdown.
Hundreds of destitute tea workers mostly from tribal community of closed Panighatta Tea Estate under Mirik block of Gorkhaland Territorial Administration (GTA) are now depending on Rangu for food and other essential things to survive.
Despite the support from the government, non-government organisations including local police by providing food items, these underprivileged workers who used to break boulders and work in river-side projects are not receiving a single penny due to lockdown.Workers say money is also essential for survival along with food and shelter.
FulmanKujur, an active social worker of Girmit Line, Panighatta said workers receive food material including vegetables, rice, pulses, soap, salt and other items but essential items such as cooking fuel, medicines, baby food, nutrition for the pregnant women, patients and babies are also needed at the same time.
Rangu, the secretary of KanchanjungaUddhar Kendra said her NGO with the support of Liver Foundation is supporting the destitute workers to feed them and fulfilled other essential needs.
"The first need of these workers is food so we have started two community kitchens in the area to provide meals for around 300 families. We are also collecting data of the families who are really in trouble and need immediate financial and medical assistance. We will support such families to meet their needs."
She also has appealed people to stand by side of these workers and come forward with whatever support they can.