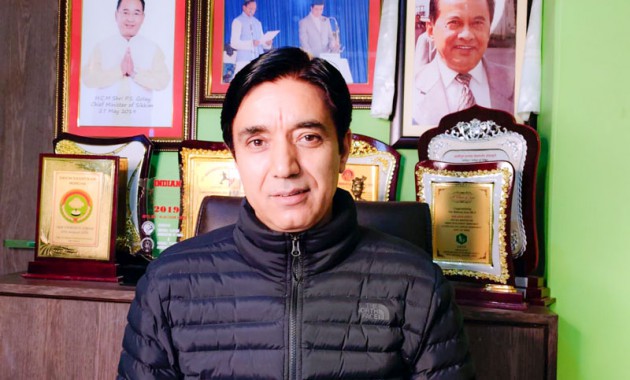 Sunday, Mar 29, 2020 14:15 [IST]
Last Update: Sunday, Mar 29, 2020 08:40 [IST]
Relief food package is for all affected sections without any discrimination: Minister
KUNAL RAI
GANGTOK: Food & Civil Supplies minister Arun Upreti on Saturday said the relief package of food items from the State government are only for those underprivileged sections that do not have any family member as a government employee.
Chief Minister P.S. Golay on Friday had announced a relief package to provide immediate relief to the economically weaker sections of the Sikkimese population during the 21-day lockdown. The package also includes food grains and other essentials to the affected people.
Speaking with SIKKIM EXPRESS, the Food & Civil Supplies minister said the department will undertake the task of distributing essential food items diligently. The relief package is for casual workers, daily wage earners, BPL families and those who do not have a government employee in their families or lacks any source of income to sustain during the lockdown which started from March 25, he said.
Upreti said the distribution of the relief food package will be done through the BDO and necessary directions have been issued. The BDOs will identify and prepare the list of beneficiaries, he said requesting the panchayats, social organisations and party workers to extend all possible support to the authorities.
There should be no discrimination in preparing the list of beneficiaries, said Upreti. He mentioned that the relief package being initiated by the State government also includes workers from outside the State and relief will be extended to all without any discrimination. Workers from outside the State would be identified and included in the list of beneficiary list, he said.
"As of date, we have good stock of food grains in Sikkim. I urge people not to panic as government is ready to take care of everything in a proper order," the minister said.
Upreti mentioned that complaints have been received regarding scarcity of vehicles to ferry essential items to the villages and remote areas. This is being addressed and we have issued authorization letters to some goods carriers to take the essential commodities to the villages and remote areas, he said.