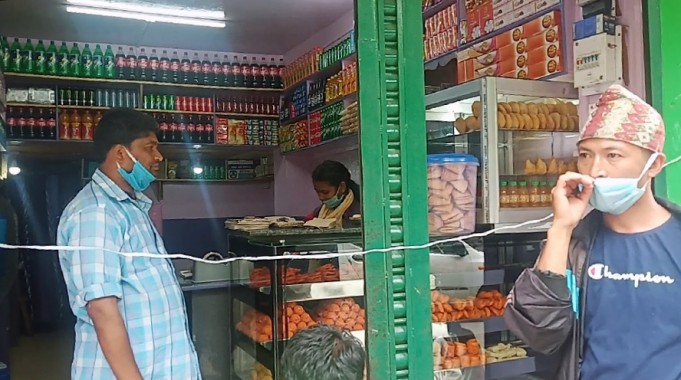 Tuesday, May 19, 2020 13:45 [IST]
Last Update: Tuesday, May 19, 2020 13:45 [IST]
Restaurants resume in Geyzing
KUSH HANG LEEWANG
GEYZING: After the announcement of the new relaxations in Sikkim during the fourth phase of the national lockdown, some hotels, restaurants, eateries and tea stalls were opened today in the west district town of Geyzing. However, as per the rule, dine-in services at the eateries were not permitted and only takeaways were allowed. Some restaurants and hotels of the town were kept close due to lack of working staff and some other reasons.
A restaurant owner of Geyzing bazar informed that he could not open his restaurant as most of his staffs were from outside the State and had returned to their native places prior to the lockdown. He added that it was also difficult to sell the eatables in absence of customers during this lockdown period.
Another restaurateur of the town who preferred to keep his eatery shut maintained that he found it difficult to make provisions of packaged food items to the customers in lack of proper packaging facilities.
Some restaurant owners shared that the State government's decision allowing opening of eateries have come as a new lease of life for them as they can reimburse the loss incurred during the ongoing lockdown to a certain extent. Though few customers were seen at various eateries of the town today, the eateries owners expressed that 'something was better than nothing'.
As there are some relaxations given in the lockdown 4.0, Geyzing was bit crowded today as compared to other days. People were seen busy stocking necessary commodities.