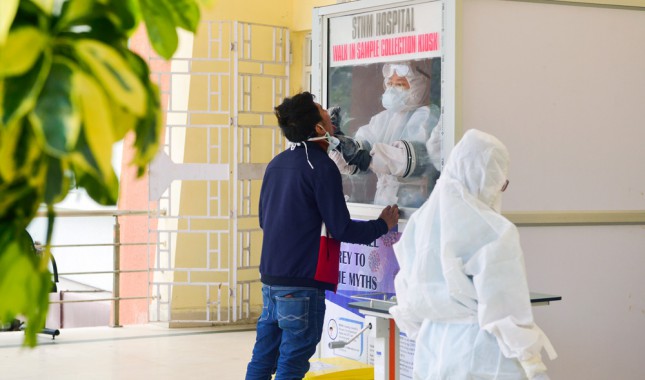 Monday, Jun 01, 2020 14:05 [IST]
Last Update: Monday, Jun 01, 2020 08:19 [IST]
RT-PCR testing in STNM viral lab fully operational: Khaling
SE Report
GANGTOK: Jacob Khaling, the political secretary of the Chief Minister, has said Sikkim achieved a major milestone as the new viral research and diagnostic lab at new STNM hospital here is fully functional.
In a press statement, Khaling on Sunday informed that earlier, it used to take 2-3 days to get Covid-19 test results from outside the State. Now, the State machinery is fully equipped to deal with the pandemic on its own, he said.
Khaling informed that the RT-PCR testing in the STNM hospital viral lab went fully operational from Saturday after due approval from the Indian Council of Medical Research (ICMR).
"On Friday, 12 samples were collected and tested for validation.Yesterday a total of 125 samples were tested which all came out negative. Today also a total of 125 samples are being tested. The numbers of the total samples will be increased subsequently to 200 per day in due course of time," said the political secretary.
Hailing the major feat, Khaling thanked Chief Minister P.S. Golay for keeping the health of Sikkimese as utmost priority. He further thanked Health minister Dr.M.K. Sharma, Health officials, Alkempharma company, ICMR and the Union government.
The State is also fully indebted to the whole medical team for theirrelentless service and dedication during the time of such crisis, said Khaling.