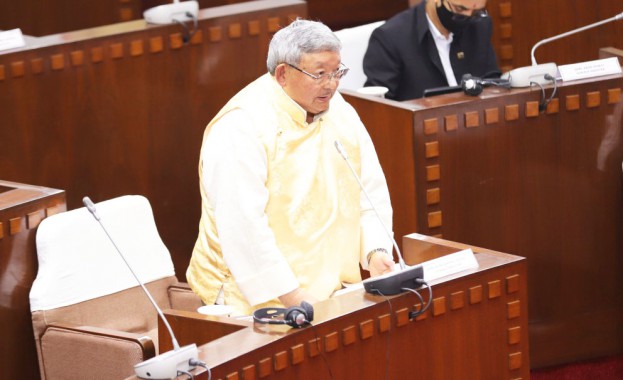 Saturday, Apr 02, 2022 07:45 [IST]
Last Update: Saturday, Apr 02, 2022 02:11 [IST]
SBIL proposed to conduct certificate courses on State's indigenous languages
BIJOY GURUNG
GANGTOK,: Education minister K.N. Lepcha on Friday tabled a bill in the Assembly for establishment of State Board of Indigenous Languages (SBIL) in Sikkim. The board aims to facilitate learners of Rai, Gurung, Sherpa, Tamang, Sunuwar (Mukhia), Newar, Manger and Bhujel languages to enable them for pursuing higher education in their respective languages through distance mode (correspondence course).
"The establishment of this board shall provide a legal platform for learning different indigenous languages of the State at school level which will greatly help in their conservation and development. Since this board is one of its kind in the entire country, it will also facilitate learners of these languages from other States of India. This will also pave way for starting degree courses in these languages," said the Education minister while introducing the bill.
Discussion and voting on the bill is scheduled on Saturday, the final day of the Budget Session.
The SBIL would be running certificate courses and advance certificate courses of two years' duration on these ethnic languages at under-metric and post-metric levels respectively. The certificate courses shall be treated as an optional subject equivalent to that an additional subject of CBSE board for under graduate and post graduate level degree courses of Sikkim State University, the bill proposes.
As per the bill, a learner who has passed Class VII, IX and X can seek admission in SBIL for secondary, senior secondary certificate courses. A learner who is in service and certificate holders from the concerned association can also seek admission. However, the board reserves the right to verify the authenticity of documents and accept or deny for admission.
The SBIL is to function as per the established guidelines for other regional languages and curriculum framework for conducting the pre-metric and post-metric level exams annually as soon as the CBSE board exams are over.
The SBIL would have a course director, a controller of examination and a registrar.