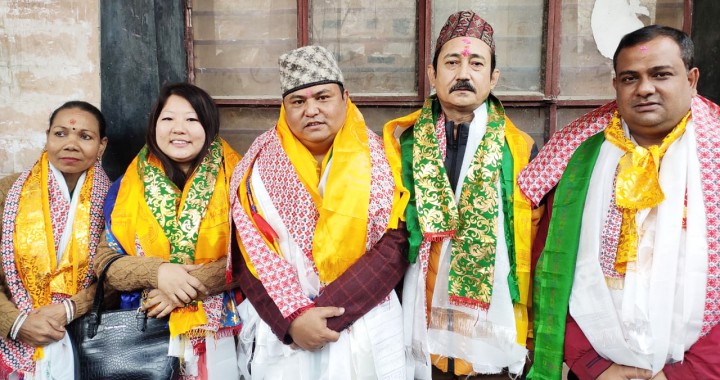 Friday, Mar 05, 2021 07:45 [IST]
Last Update: Friday, Mar 05, 2021 02:06 [IST]
Seven file nominations for Singtam Nagar Panchayat
KUNAL RAI
GANGTOK: Seven candidates today filed their nominations for five wards under Singtam Nagar Panchayat to the East Municipal Election Returning Officer here.
An IPR release informs that Anu Darjee and Bindhya Subba submitted their nominations for Mandir Line Mandir ward, Yad Kri. Kami for Pipal Dara ward, Mukesh Agarwal and Ta. Tshering Lepcha for Daragaon ward, Kishore Chettri for Lall Bazaar ward and Suresh Kumar Tamang for Chisopani ward.
There are 4209 voters in Singtam Nagar Panchayat.
Speaking with SIKKIM EXPRESS, Suresh Kumar Tamang said the new amendment has made the civic polls party-less and allows people interested in serving the society to contest as independent candidates. We are happy with the new amendment and want to do more for the society using this opportunity, he said.
Tamang said the major problem of Singtam is lack of parking spaces. Singtam is a commercial hub and business suffers due to lack of parking facilities, he said. We will give top priority for development of ample parking lots in Singtam, he added.
The candidates shared that there are many civic amenities that needs to be strengthened in Singtam. If elected, we will do our best to address the local requirements, they said. They also added that developmental works of Singtam Nagar Panchayat would be taken up after holding sabhas.