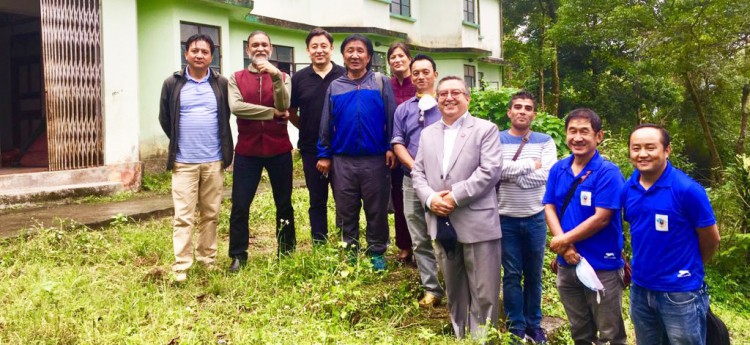 Friday, Oct 08, 2021 07:30 [IST]
Last Update: Friday, Oct 08, 2021 01:53 [IST]
SFA meets north district football assoc
GANGTOK,: A high level Sikkim Football Association (SFA) team comprising of president Menla Ethenpa, vice presidents Shyam Pradhan and Chewang Paul Sangdarpa and chief coordinator Phurba Sherpa met the district collector (North) and members of the North District Football Association (NDFA) Wednesday. They deliberated on the functioning of the district football association vis-à-vis development of Sikkim football in large.
Ethenpa informed the gathering that with the change in the system, the clubs are required to register their players through central registration system in the official portal of All India Football Federation (AIFF). Accordingly, the referees are also required to register themself through Referees Administration System of India (RASI).
The district association is required to have an annual calendar which should include other activities like organisation of baby leagues, futsal and minimum of 'B' division local league matches in the district. In fulfilling this, SFA has assured their help the district in regards to educate incumbents in the field of refereeing as well as to develop grassroots coaches in days to come, informs a SFA press release.
District collector Tenzing T. Kaleon advised NDFA to make the association inclusive by taking members from other sub-divisions of the north district as well. He stressed upon the point that since SFA is the apex body of football in the State, he advised NDFA to note the suggestions put forward by SFA for their future compliance. He also suggested NDFA to rope in some sponsors to carry forward their programme.
Shyam Pradhan and Phurba Sherpa also took part in the discussion. Later, the SFA delegates visited football academy complex where NDFA are providing football coaching with residential facilities.
The meeting was also attended by Mangan senior secondary school principal Karma Tempo Ethenpa, Sports deputy director (North) and NDFA members led by its advisor.