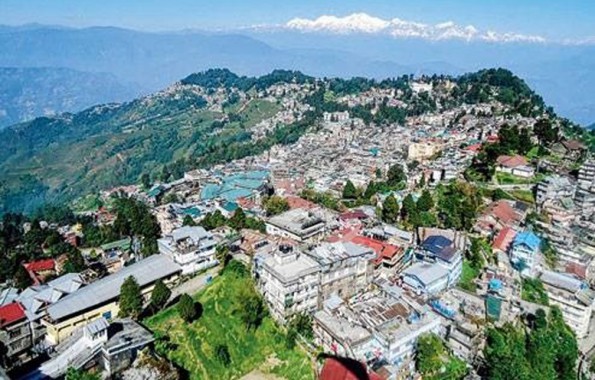 Monday, Jun 01, 2020 13:45 [IST]
Last Update: Monday, Jun 01, 2020 08:13 [IST]
Shops categorized, to open on alterative days in Darjeeling
Our Correspondent
DARJEELING: The Darjeeling Chamber of Commerce (DCC) has categorized shops here in two groups which will operate on alternative days. However, shops selling essential commodities will remain open on all days.
All shops here had opened for two days recently as per government guidelines but then closed down following an appeal by GTA chairman AnitThapa in view of Covid-19 pandemic.
"We have decided to open shops in a phased manner as opening them all at once will create problems. There seems to be no limit of the lockdown and looks like we have to live with coronavirus for which we have to change our marketing strategy keeping public safety in mind. This is mainly being done so there is less crowd in the market and social distancing can be maintained," said DCC vice president VimalMintri.
The DCC has fixed a schedule of the shops that will remain open alternatively three times a week from 8 am to 3 pm.
Shops selling commodities like hardware, electronics, mobile, timber, motor parts, utensils would remain open on Tuesday, Thursday and Saturday while shops selling clothes, shoes, jewellery, stationery, pan shops, and cosmetics would remain open on Monday, Wednesday and Friday. On Sundays, all shops would however remain closed.
"There are some shops which are not our members and we also request them to open three days a week tagging with the set of shops we have divided," said Mintri.
He further asked shops to follow safety protocols like social distancing in their shops strictly and make sure customers are wearing masks and provide them with sanitizers.