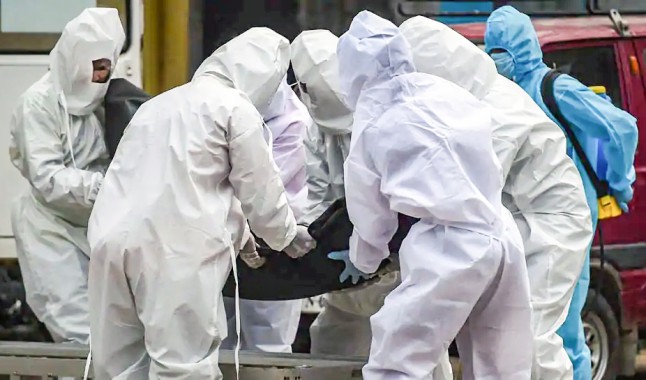 Monday, Sep 14, 2020 12:15 [IST]
Last Update: Monday, Sep 14, 2020 06:33 [IST]
Sikkim reports 3 Covid deaths, 31 new cases
SE Report
GANGTOK: Sikkim on Sunday registered three more Covid deaths taking the tally of Coronavirus casualties to 16. The State also had 31 new positive cases and the total number of active cases is 567 as of Sunday evening.
A 61-year-old woman from Shantinagar,Singtam who had respiratory illness and liver problems passed away today at STNM Hospital. The 15th death is that of a 68-year-old man from Bojoghari near here. He was a dialysis patient and admitted at STNMhospital on September 6. The 16th death is of a 42-year-old woman from Development Area who was also a dialysis patient and admitted to STNM on September 8, said State IEC officer Sonam G. Bhutia in his Sunday evening health bulletin.
Along with the three deaths, Sikkim recorded 31 new Covid cases, mostly from Gangtok and surrounding areas. Of the 235 samples tested through RT-PCR on Saturday, 28 samples tested positive. The positive cases are one each from Kazi Road, Dicheling, Tathangchen Zero Point,Deorali, Ranipool and another two-day-old infant admitted at STNM hospital paediatric ward. Similarly, two cases each from Nam Nang, Samdur, Singtam and Raj Bhawan staff quarters have been reported. Samples from Saramsa Garden quarantine centre gave nine positive results, all of GREFpersonnels on quarantine. The IEC officer informed that on 37-year-old male from Metro Point, Tadong who has tested positive is not traceable and has been appealed to contact Health authorities. He further appealed those visiting the STNM hospital flu clinic for Covid tests to stay at home in isolation until their report comes.
The total number of confirmed cases is 2,086 and so far 1,505 persons have been discharged after recovering from coronavirus.