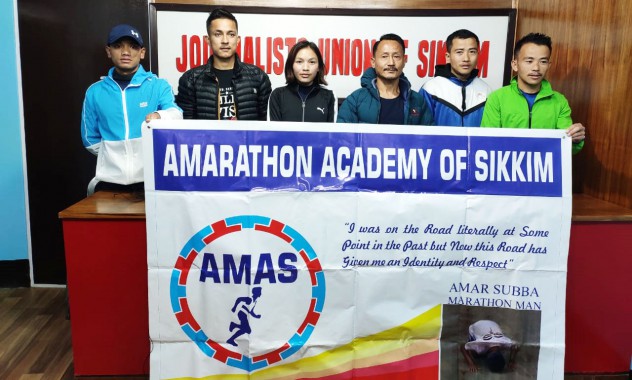 Thursday, Dec 02, 2021 08:30 [IST]
Last Update: Thursday, Dec 02, 2021 02:51 [IST]
Sikkim runners to compete in Delhi 24-hour run
KUNAL RAI
GANGTOK,: Seven runners under Amarathon Academy of Sikkim led by Amar Subba are leaving for Delhi to participate in the 24-hour stadium run during December 4-5 at Jawaharlal Nehru Stadium, New Delhi.
The Amarathon Academy team consists of six male runners and one female runner from Sikkim.
Addressing a press conference here in the capital today, academy founder Amar Subba said he targets to break his personal best when he participates in the upcoming event.
"The preparation has been really great and we expect to bring some medals," said Subba.
Along with Subba, the other runners are Shiva hang Limboo, Buddha Singh Limboo, Dhan Kumar Managar, Pritam Rai, Jatin Chettri and Phurba Tamang.