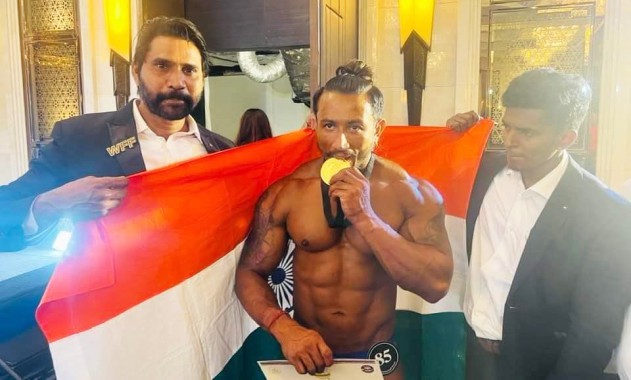 Sunday, Jul 17, 2022 07:30 [IST]
Last Update: Sunday, Jul 17, 2022 01:59 [IST]
Sikkim youth bags 4th position in WFF Mr. Universe
sanjay Agarwal
RANGPO,: Fitness icon Sanjay Budhathoki from Sikkim has bagged 4th position in the WFF Mr. Universe 2022 competition held at Bangkok. He was selected in top five amongst 22 body builders from different nations of the world.
Sanjay has become the first Sikkimese to participate and win a position in the global event. He had competed in the 75 kg weight category.
Speaking to this correspondent, Sanjay dedicated the medal to the nation and his home State. It is a memorable day in my life, he said.
Sanjay is returning to Sikkim on July 23.