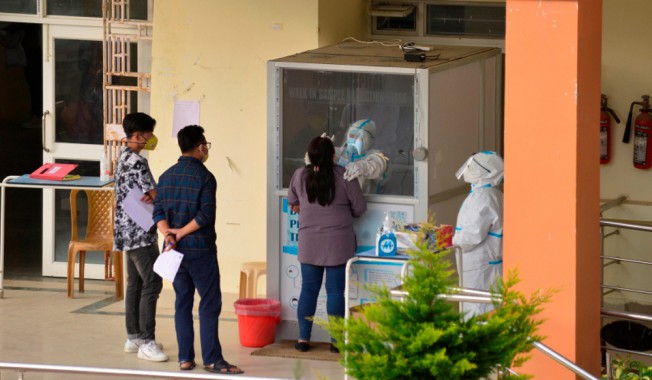 Monday, Nov 23, 2020 15:30 [IST]
Last Update: Monday, Nov 23, 2020 09:59 [IST]
Sikkim's Covid death count reach 99
SE Report
GANGTOK:Sikkim has recorded one more coronavirus-related death which takes the State's Covid death count to 99, as per the Sunday health bulletin.
The deceased was a 47-year-old female from South Sikkim. She was suffering from chronic kidney disease and was diabetic.
According to the health bulletin, the patient was detected with Covid at Central Referral Hospital (CRH) ManipalTadong on November 19. She was referred to Covid care centre in STNM Hospital and placed in the ICU. She passed away on Saturday afternoon at around 3:50 pm.
Meanwhile, 31 new Covid positive cases were reported from the 212 samples tested on Saturday. Among them, 25 cases are from east district and three each from south and west district, informed the health bulletin.
In east district, most of the cases are from in and around Gangtok with 12 cases coming from Tadong area and four cases from Sichey. Two persons from CRH staff quarters and one from CRH doctors' quarters were also found Covid positive. A newly born baby at STNM Hospital is also Covid positive, it was informed.
Cases from west district came from HeeGaon, Sribadam and Soreng while one person each from Rabongla and Kamrang tested Covid positive in south district.
The State's active Covid tally is 278 while the total confirmed cases of Sikkim stand at 4722.