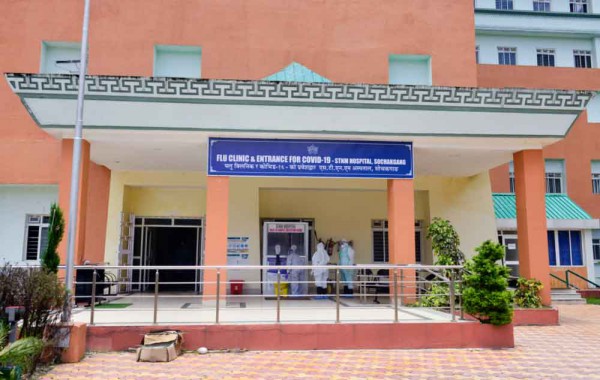 Sunday, Aug 09, 2020 14:45 [IST]
Last Update: Sunday, Aug 09, 2020 09:05 [IST]
Six new Covid cases, State's active tally is 389
SE Report
GANGTOK: Six new Covid-19 positive cases were reported from the samples tested on Saturday. The State's active Covid cases tally is now 389, informed Health director general-cum-secretary Dr. Pempa T. Bhutia.
In his Saturday health bulletin, Dr. Pempa informed that three positive cases were reported from the 363 samples tested using RT-PCR machine at STNM hospital viral lab here.
Among them, two were contacts of the previous positive cases from Sun Pharma unit and one was a returnee staying in a paid quarantine centre.
Three more were detected with Covid-19 from the 204 samples tested using rapid antigen testing kits. All the three were returnees who underwent the test at Rangpo screening centre.
Among them, one was a patient returning home after a brain surgery and the other was the patient's attendant. Both of them have been shifted to STNM hospital while the third case was sent to the HPI boys' hostel isolation centre.
Meanwhile, 64 persons were discharged from the STNM hospital Covid care centre yesterday.
So far, 470 persons have been discharged after successfully recovering from coronavirus in Sikkim.

Containment: Two residential buildings in Ranipool area were on Saturday declared as containment zones after two Covid positive cases were reported. Both are primary contacts of Sun Pharma company and had not attended office since August 3. All primary and secondary contacts have been directed to be under home quarantine by the medical team, informed the east district administration.