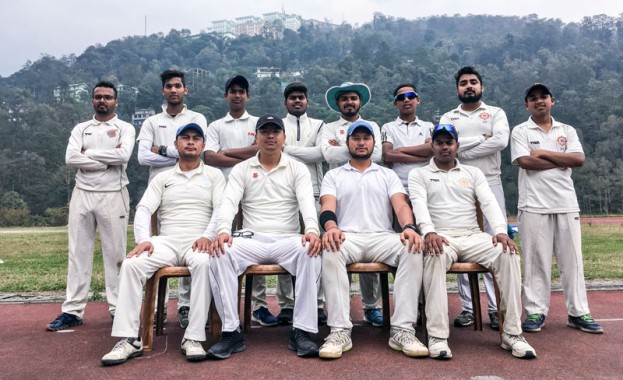 Monday, Mar 16, 2020 11:45 [IST]
Last Update: Monday, Mar 16, 2020 06:21 [IST]
Six teams from Reshithang contest make the cut
Staff Reporter
GANGTOK: The east district contest of the two-tier State cricket tournament took place from February 28 to March 13.
With as many as 16 teams in fray, the east district organising committee distributed teams into two divisions with Resithang hosting 10 teams from in and around Gangtok and Rangpo hosting six teams from Rangpo, Singtam and Pakyong.
The Resithang division, which had two separate groups, concluded Friday with Shaft Cricket Club taking on Demolition Boys in Group A. The top-three teams from the two groups of five teams each qualified for the second tier – knockout stage – of the tournament.
While Group-A qualifiers were decided on points, the Group B qualifiers were decided on net run rate after two teams secured four points each.
Sledgers Cricket Club narrowly beat Islamia Cricket Club in net run rate to make the cut for the knockouts.

Points Table
Group A
Team Match Won Lost Points NRR
Shaft Cricket Club 4 4 0 8 4.161
Alpine Sporting Club 4 3 1 6 3.491
Cricket Assoc of Tathangchen 4 2 2 4 0.479
Anzac Cricket Club 4 1 3 2 -1.911
Devolution Boys 4 0 4 0 -5.360
Group B
Team Match Won Lost Points NRR
Black Eagles (Sikkim Police) 4 3 1 6 1.981
Royal Daragoan Cricket Club 4 3 1 6 1.458
Sledzers Cricket Club 4 2 2 4 0.093
Islamia Cricket Club 4 2 2 4 -0.478
Middle Dot Cricket Club 4 0 4 0 -3.372
Highest scorer
Nilesh Lamichaney (Alpine Cricket Club)
Matches: 4
Runs: 237
50s: 3
Average: 79
H.S: 86
Highest wicket tacker
Tarun Sharma (Alpine Cricket Club)
Matches: 4
Wickets: 13
Economy: 5.42
Average: 6.46
Bes: 5/15
Highest individual score
Lee Yong Lepcha – 131 runs (Against Anzac Cricket Club)
Best bowling figures
Badal Soni – 6-13 (Against Demolition Boys)
Most Valuable Player
Plazor Tamang (Black Eagles)
Matches: 4
Batting: 28.933 points
Bowling: 7.507
Fielding: 5.659
Total: 42.099