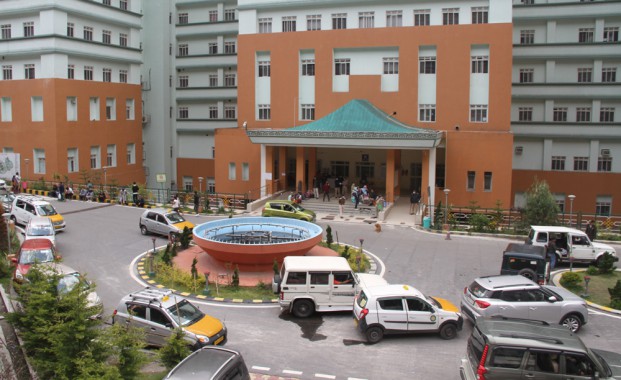 Tuesday, Sep 08, 2020 12:15 [IST]
Last Update: Tuesday, Sep 08, 2020 06:59 [IST]
Sixth Covid fatality in Sikkim, active case tally is 538
SE Report
GANGTOK: Sikkim registered its 6thCovid casualty on Monday morning following the demise of a 27-year-old youth of Dzuluk area, east district.
According to Health authorities, the youth was a MDR-TB patient and had been discharged from Singtam hospital on August 28. During that time, he had tested negative for coronavirus.
The patient could not reach his home at Dzuluk due to road blockage and was admitted at RongliPHC. He passed away today morning at around 9 am at RongliPHC and rapid antigen testing done post death was Covid positive, said the Health authorities.
Deaths of six persons so far in Sikkim have been counted as Covid deaths.
Health State IEC officer Sonam G. Bhutia informed that 29 new Covid positive cases were reported from the samples tested on Sunday. Among them, 11 cases came from West Sikkim.
All the eleven cases are first and two batches of labourers brought by a construction company from outside. Six cases were at Bega area near Dentam and five cases were at transit camp, Kyongsa near Geyzing.
Two Health staffs working at Rhenock CHC have tested Covid positive and two more SammanBhawan security staff were found infected with the contagion.
In Gangtok, one case each was detected from Daragaon, Gairigaon, Upper Sichey, Arithang and Balwakhani areas. Rangpo IBM area also reported one case while one more case came from Lower Aho near Ranipool.
During Truenat testing, two patients were found Covid positive – one from Vajra area and one from Tathangchen area.
In the rapid antigen testing, two persons were found positive at Central Referral Hospital, Manipal at Tadong. A Singtam hospital staff also tested positive along with a person from 14th Mile, Sang Khola area.
The State's active Covid case tally is now 538 while 1396 persons have been discharged from the Covid care centres.