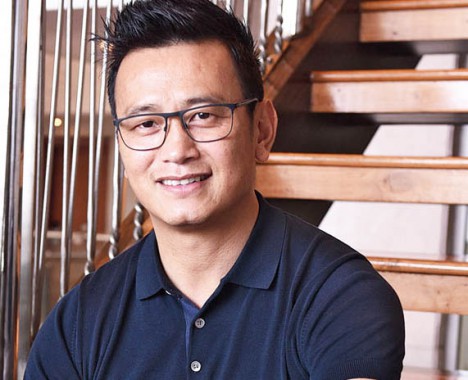 Friday, Sep 30, 2022 08:15 [IST]
Last Update: Friday, Sep 30, 2022 02:33 [IST]
SKM govt has failed on all fronts; Sikkim needs a real 'Vikalpa': Bhaichung
GANGTOK,: Hamro Sikkim Party (HSP) president Bhaichung Bhutia on Thursday alleged that SKM government has failed on every front including sports, employment, basic infrastructure and crime control.
On sports front, Bhaichung asserted that it is a matter of "shame and disappointment" that Sikkim has sent only six athletes for the 36th National Games to be held in Gujarat. North-eastern States such as Assam and Manipur have sent strong contingents of 272 and 279 athletes respectively, he added.
"It is a matter of shame and disappointment that Sikkim has sent only 6 athletes to the National Games. I want to ask every Sikkimese, 'can you believe that Sikkim has only sent 6 sportspersons who can represent our State nationally?' When it is about political tours, this SKM government always makes elaborate plans to send sizeable contingents, led by the CM and his entourage of MLAs. This includes the huge delegations to Mumbai, Gujarat, Arunachal Pradesh, Siliguri and many more. All of this for some photo ops, at a significant cost to the citizen," said the HSP president in a press statement.
Bhaichung further contended that the salaries of ASHA workers should have been enhanced to minimum of Rs. 15,000 per month in accordance to the new minimum wage notification of the State government.
Chief Minister P.S. Golay had on Tuesday announced revision of ASHA workers' salaries to Rs. 10,000 per month.
"Yesterday, the SKM government revised the salary of ASHA workers to Rs.10,000 per month. Golay should have some shame in doing that. This man himself boosted the revised 'minimum wages' in Sikkim. According to the new minimum wage notification, the ASHA workers' salaries should have been a minimum of Rs.15,000 per month. This step should have been an example to be followed by private companies. When the government is not serious about its minimum wage guarantees, how can we expect private companies to follow the minimum wage? The government must implement minimum wage at levels," said the HSP president.
Bhaichung also drew attention to the NCRB report where Sikkim was reported to have a high crime rate against children.
"We have seen the shameful NCRB report where Sikkim has topped the criteria for crime rate against children. Instead of improving the situation, the situation is getting worse. This month alone, at least 9 POCSO cases have come to light. What is the use of a government when it cannot protect its children?
It is evident, that the current SKM governance is not the 'Parivartan' people of Sikkim had wished for. Sikkim needs a real 'Vikalpa'that works only for people without self-interest. It is time for a change," said the HSP president.