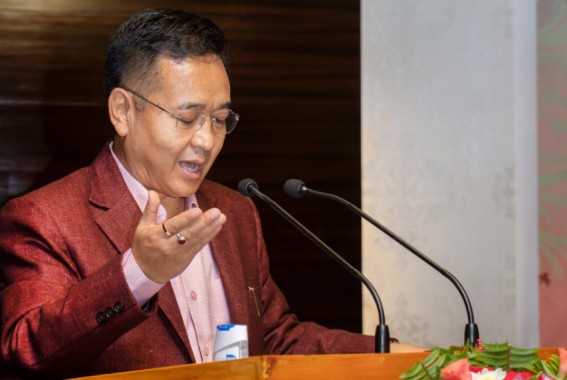 Sunday, Sep 20, 2020 11:15 [IST]
Last Update: Sunday, Sep 20, 2020 05:32 [IST]
SOPs to be framed for reopening tourism, schools in State
SE Report
GANGTOK: The State Tourism department would set up a special task force team to frame SOPs for reopening of hotels and tourism based businesses in the State in the aftermath of Covid induced lockdown.
Similarly, the State Education department would prepare proper SOPs and guidelines for reopening of schools and the Health department would review the existing protocol and SOPs in view of current developments related to the Coronavirus pandemic, a meeting of the State Task Force chaired by Chief Minister P.S. Golay decided on Friday.
The meeting was attended by ministers, political secretary to Chief Minister, chief secretary and heads of concerned departments, DGP, ADGP, chairperson and member of the State Health Technical Committee and CMO officials, an official release informs.
The meeting was convened to take stock of the present situation and to deliberate on the issues that needed urgent attention and future course of action.
At the outset, two minutes silence was observed as a mark of respect to the health worker who lost her life on Friday morning to Covid.