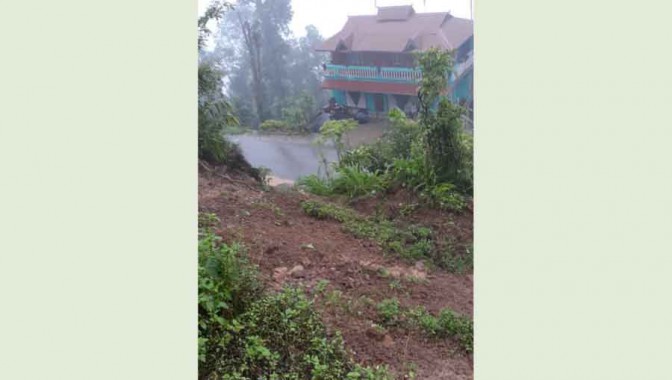 Monday, Jun 29, 2020 13:45 [IST]
Last Update: Monday, Jun 29, 2020 08:12 [IST]
South also suffer from continuous rains
NAMO DIXIT
NAMCHI: A team from district administrative centre today visited the areas in South Sikkim where the incessant rainfallover the past few days caused some damages.
The rainfall has triggered landslides along NH 510, NH 710, disrupted road connectivity at Tarey Bhir area and Ralang Phamtam, damaged water supply line at Rateypani, Namthang and inflicted some damages at Poklok, Nandugoan and Namthang area.
The administration has deputed entire field staff for collection of reports of damages caused, and has deployed men and machinery at strategic locations where slides have occurred or is likely to occur to prevent road blockages. As an immediate mitigation measure, tarpaulins are being provided to affected households and areas to prevent further damages.
There is no report of casualty or major loss of property as of now.