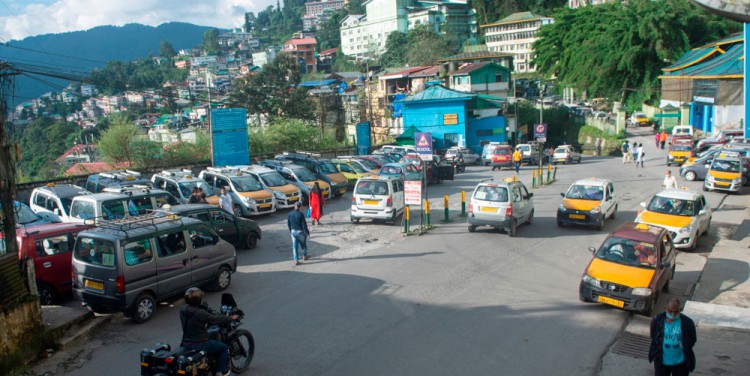 Tuesday, Oct 20, 2020 12:45 [IST]
Last Update: Tuesday, Oct 20, 2020 07:11 [IST]
SPYF wants seating restriction in vehicles lifted
SE Report
GANGTOK: The Sikkim Progressive Youth Forum (SPYF) has petitioned State Transport minister Sanjeet Kharel requesting that seating restrictions on vehicles be removed considering the hardships faced by the common people. The SPYF letter also sent to the Transport department secretary further demanded that SNT buses be started in small towns and villages in the State.
Citing the grim condition of common commuters due to seating restrictions resulting in hike in taxi fares, the SPYF said the cascading effect of the same can be seen in the price rise of essential commodities in the market.
"Because of the increase of the vehicles charge, people are finding it difficult to do their daily works like going to the work, visiting hospital, visiting offices for office-related work. In many places, especially the remote places, taking the advantage of the rule, drivers have started hugely overcharging the passengers," said the forum.
The SPYF further expressed that there is no scientific evidence that carrying just two passengers in a seat of four would protect people from coronavirus infection. "It is impossible that such restriction would ensure 6 feet distance inside a vehicle. Other SOPs like compulsory masks and availability of hand sanitisers have not been assured. With the opening of market, resumption of political rallies, there has not been strict adherence to social distancing rules. The people holding the important government offices are seen openly flouting the social distancing norms," it added.
The forum stated that the present restriction in public transportation is only adding unnecessary financial burden to the common commuters.
"In this backdrop, the government can make the 1+2+2 rule an option rather than a compulsion. Those passengers who afford the double or quadruple the normal fare can do so by paying the required fare by booking the entire seat or the entire vehicle by himself or herself. But the rule must not be forced to the poor people for whom even the normal fare is very hard to bear," said the SPYF letter.
Also, the forum demanded that thegovernment must utilise all its buses to maximum by starting bus services in all the towns and bazaars of the State.