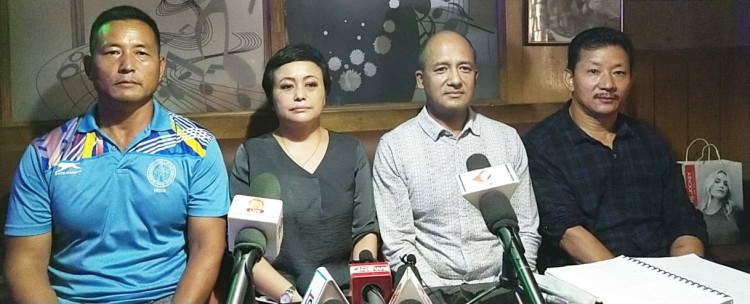 Sunday, Sep 05, 2021 07:15 [IST]
Last Update: Sunday, Sep 05, 2021 01:39 [IST]
SSLA to introduce strength lifting in rehab centres
DICHEN ONGMU
GANGTOK,: Sikkim Strength Lifting Association (SSLA) has expressed its gratitude to State government and Chief Minister P.S. Golay for providing cash incentives to meritorious sportspersons of Sikkim on the occasion of National Sports Day.
A total 22 sportspersons including 11 strength lifters were presented cash incentives during a function held at Samman Bhawan recently.
The cash incentive has motivated the sportspersons to work even harder in the days to come, said SSLA working president Allen Targain at a press meet here on Saturday.
Targain said that many organizations and individuals, including few rehabilitation centres, have been contacting them and showing their interest to join strength lifting after their lifters received cash incentives. The SSLA has decided to introduce strength lifting in rehabilitation centres and in different parts of the State, he added.
He mentioned that strength-lifting has been included in National School Games and they wish to provide training to the students in the schools here.
"Efforts have been made to include strength lifting in the Olympics as well and we are very hopeful that in the future, athletes from Sikkim would represent the country in the Olympics," Targain said.
The SSLA president said they are planning to conduct the State championship in October.