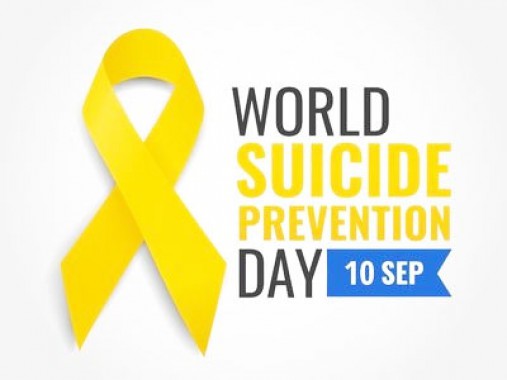 Sunday, Sep 12, 2021 07:30 [IST]
Last Update: Sunday, Sep 12, 2021 02:00 [IST]
Suicide and its prevention
Dr. INDRA LAL SHARMA, Dr. ANMOL PRADHAN, Department of Psychiatry, Sikkim Manipal Institute of Medic
Suicide is an act deliberately initiated by a person with a fatal outcome for themselves. It is more common in the younger age group of 15 – 30, and also amongst the elderly.
According to World Health Organisation, more than 800,000 cases of suicide occur every year, and there are 20 unsuccessful suicide attempts for every fatality. In India, there is an estimated 10 suicide deaths per 1 lakh population. Sikkim unfortunately has the dubious honour of having the highest suicide rate in the country, with 37.5 cases per lakh population. So, increasing awareness has become immensely important to tackle this hidden pandemic.
People with a history of mental illness, like depression and schizophrenia, and those using drugs and alcohol, have higher risk for suicide. Those with easy access to lethal weapons, poisons etc. (i.e., armed forces, farmers) are also at higher risk. Those who have attempted suicide before have a higher chance of trying again. Unemployment, social isolation, financial stress and significant personal loss can all trigger mental health crisis leading to suicide.
Suicidal behaviour can cause other such attempts in the peer group. Whenever a suicide is highly publicised in the media, it always seems to spark a slew of suicides in the community (copycat suicides). Because of this, social media has become a double-edged sword. On one hand, it can raise awareness about mental health, which is much needed. On the other hand, it can risk copycat suicides 'inspired' by others.
A suicide in the community causes shockwaves, effecting many others even beyond immediate family and friends. Those who interacted regularly with the victim (classmates, teachers, co-workers etc.) will miss the physical presence and feel the effects more intimately. A feeling of guilt – that they could have done something, can permeate among those who knew the person that ended their life. The silence following the loss, with people unwilling to talk about it can leave people feeling isolated and vulnerable.
In these dark days, it is entirely appropriate that the theme of this years World Suicide Prevention Day (10th September) is, 'creating hope through action'. We observe this day to remind us that it is possible to prevent suicide and every single one of us can be the ray of hope which can light up the lives of others.
Stigma is still a major barrier, preventing people from seeking help and talking about their mental health problems. So, the ones most likely to notice and be in a position to help are friends and family members! Relatives, friends and colleagues can act as gatekeepers, playing a crucial role in preventing suicide. Just sitting down and listening to them can help more than you think. It is important to ask about their feelings and weather they are having thoughts of suicide. Be patient and listen with empathy without offering any judgement. Your decision to act could save a life!
In the elderly, suicide is often led by loneliness. In the modern world, we frequently see families where the children live away due to work considerations. This isolation, along with feeling of frailty, inadequacy and abandonment can lead to mental distress causing suicidal thoughts. In such situations, staying in touch with frequent phone calls and video calls can mitigate problems.
If you are feeling down and having suicidal thoughts, remember that you are not alone and help is always available. There are many psychiatrists practicing in Sikkim, whose help can be sought. Suicide helplines are run by CRH Manipal Hospital, STNM Hospital and the Sikkim Police in the state which are just a phone call away.