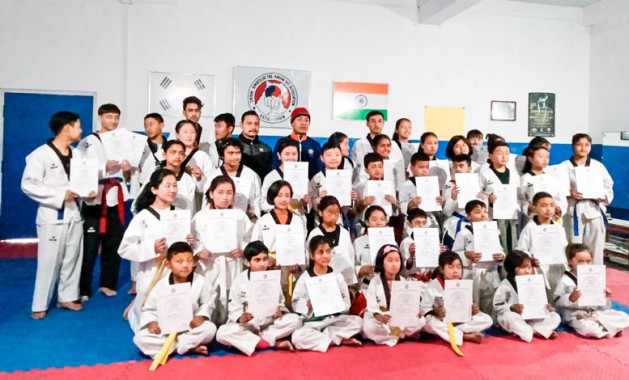 Wednesday, Mar 11, 2020 11:45 [IST]
Last Update: Wednesday, Mar 11, 2020 06:13 [IST]
Taekwondo belt promotion exam held in Gangtok
SE Report
GANGTOK: Sikkim Amateur Taekwondo Association conducted belt promotion exam at MCM Dojang, at White Hall complex her recently.
Taekwondo students from Grace Academy, Ranka and players of MCM Dojang, Gangtok appeared for examination.
The exam was conducted by veteran taekwondo players Trilok Subba, Rajen Subba, Ganga Ram Pradhan and Saroj Gurung.
The taekwondo players who cleared the exam received certificates from the hands of Trilok Subba, who is also general secretary of SATA.