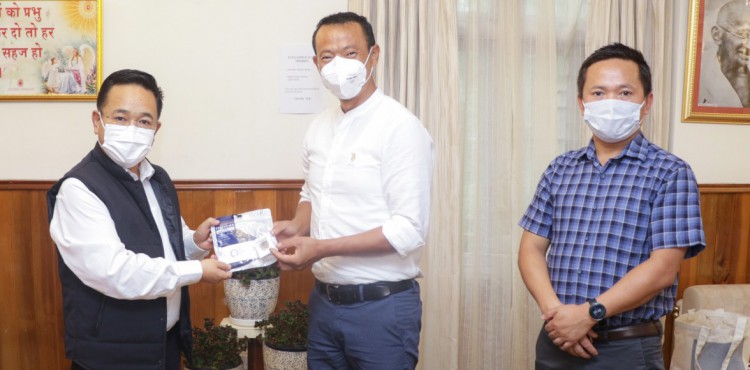 Sunday, Sep 05, 2021 07:15 [IST]
Last Update: Sunday, Sep 05, 2021 01:42 [IST]
Tarundeep Rai thanks CM for archery academy
GANGTOK,: Olympian Tarundeep Rai met Chief Minister P.S. Golay at Mintokgang today and thanked him for announcing to establish the Tarundeep Rai Archery Academy on the occasion of National Sports Day 2021.
Tarundeep shared that the archery academy would help to realize the dreams of young sports talents and help to establish Sikkim as a hub of excellence striving towards building a strong foundation for the youth, informs a press release.
The Chief Minister had announced that the upcoming archery academy named after the ace Sikkimese archer would be a world class infrastructure producing highly professional individuals in the field of sports. He invited Tarundeep to impart his technical knowledge in making the academy a hub of excellence.
Tarundeep, in return, stated that he would be more than happy to be a part of the project and would strive towards building an academy which would help shape the future of local youth of Sikkim.
On the occasion, Tarundeep presented the official Indian Olympic jersey, badge and official plaque of the Indian Olympic team to the Chief Minister.