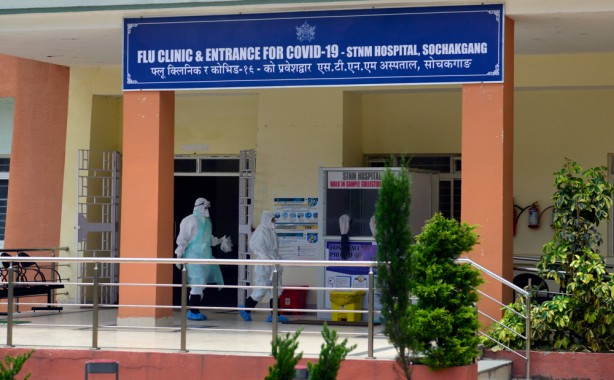 Friday, Jun 05, 2020 14:00 [IST]
Last Update: Friday, Jun 05, 2020 08:31 [IST]
Third Covid-19 case reported in Sikkim
Mumbai returnee tests positive for Covid-19 enroute to Sikkim
Staff Reporter
GANGTOK: A Sikkimese returning home from Mumbai along with other stranded persons was reported as Covid-19 positive after he boarded a SNT bus to Sikkim from NJP, Siliguri on Thursday. He is now the third Covid-19 patient of Sikkim with the other two already under treatment at the devoted Covid-19 centre, STNM hospital, Sochyagang here.
According to Health director general-cum-secretary Dr. Pempa T Bhutia in his health bulletin, samples of the person had been collected at Mumbai itself few days ago for testing. The person then along with similarly stranded Sikkimese in Mumbai and other parts of Maharashtra boarded a special train booked by the Sikkim government to bring them home.
The special train reached NJP on Thursday morning where the State government had stationed its officials and SNT buses for the returnees.
After the person boarded the SNT bus, he was told over phone that his report came positive. He is asymptomatic and has no fever, it was informed. His bus was heading to Melli checkpost but the Health authorities diverted the bus to Rangpo so that the person can be brought to STNM hospital at the earliest and also minimize the contact exposure.
Besides the person, there were 14 occupants in the bus including the driver. The 14 persons were then taken later to Melli checkpost for screening and to be kept in a separate quarantine centre as they are the primary contacts of the Covid-19 patient.
As per the information available so far, the person was also maintaining a distance from others in his train coach and reportedly, the particular coach had low occupancy and also no other Sikkimese were in it, said Dr. Pempa.
Dr. Pempa urged the people not to panic as the Covid-19 centre in STNM hospital is fully equipped to handle Covid-19 cases. We have enough beds, equipment and Health manpower at STNM hospital to take care of such cases, he said.