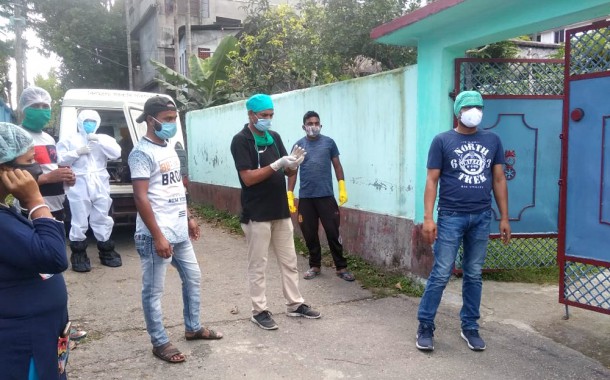 Monday, Jun 01, 2020 14:05 [IST]
Last Update: Monday, Jun 01, 2020 08:16 [IST]
Three more Covid-19 cases in Siliguri
PRASHANTACHARYA
SILIGURI: Three more Covid-19 cases in Siliguri area were confirmed by the Health officials, one each from Naxalbari, Bagdogra and Phansidewa.
Among them, two are teenagers who are admitted at Desun hospital, Kawakhali. They were shifted to a Covid-19-designated hospital.
The third patient is a pregnant woman from Bagdogra who is admitted at North Bengal Medical College and Hospital (NBMCH) and is expected to delivery her baby on Monday or Tuesday.
Local block officials reached the residence of the patient at Bagdogra and her husband and her daughter were sent to the quarantine centre at Bagdogra. The locality was sanitised and sealed.
It was informed that the woman has no travel history but her husband had returned from Bihar two months back. She will be kept at the NBMCH for the time being.
With the number of Covid-19 cases rising, the load on the Covid-19 hosptial at Himachal Vihar, Matigara is increasing. There could be a need for another Covid-19 hospital at Siliguri.
According to the sources, the district health officials are planning to make Desun Hospital another Covid-19 hospital for Siliguri.