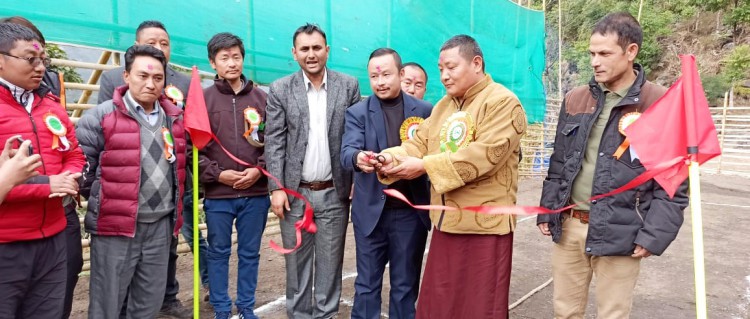 Monday, Jan 25, 2021 07:00 [IST]
Last Update: Monday, Jan 25, 2021 01:28 [IST]
Tug-of-war tournament starts in West Sikkim village
PRITAM LAMA
GEYZING,: A tug-of-war tournament started Saturday at Beyong under Yuksam-Tashiding constituency in West Sikkim.
The event is organised by a local organisation, Phamrong Mahadevstan Sewa Samiti, as part of the 72nd Republic Day celebration at Beyong village.
As many as 30 teams from across the State are participating in the tournament, it was informed.
The tournament was inaugurated by Transport department chairman Basant Tamang in the presence of the local gram panchayats and locals.
Basant, who is also the chief patron of the Republic Day celebration at Beyong, said: "Sports is one of the prioritised sectors of SKM government along with public health, education and infrastructures. SKM government has prioritised the sports sector and has given special focus to it."
He also informed about various initiatives taken by SKM government for development of sports sector. Sports department is improving and a special package has been allocated for Sports department, he added.
Organising committee president Bhagi Raj Ghemirey said, "We are organising the tug-of-war tournament as State-level tournament with an aim to bring focus on it. Tug-of-war is a popular sport in other States of India and European countries, but in Sikkim it is taken as a fun activity only."
The final will held on January 26.