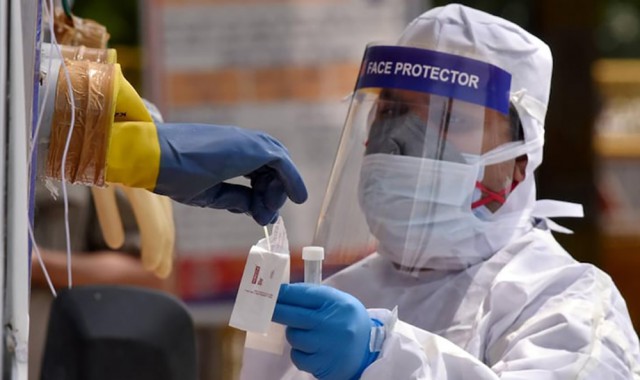 Sunday, Sep 13, 2020 13:45 [IST]
Last Update: Sunday, Sep 13, 2020 08:09 [IST]
Two-day-old infant, 28 others test Covid positive
2 deaths push Sikkim's tally to 13
SE Report
GANGTOK: Atwo-day-old babyhas become the youngest person in Sikkim to test positive for Covid-19. The baby has been admitted at the paediatric ward of STNM hospital and the mother had also tested positive few days back, said State IEC officerSonam G. Bhutia in his Saturday evening health bulletin.
Along with the youngest patient, Sikkim has registered 29 new Covid cases from the tests conducted on Friday, taking the tally of active cases to 541. The State also recorded two casualties taking the total toll to 13. The 12th death has been recorded of a 40-year-old male working as an Army cook at Chatten, North Sikkim while the 13th death on Saturday evening is that of a 37-year-old male, admitted in the hospital on September 8.
Of the 29 new positive cases, 16 have been reported from areas under Gangtok like Nam Nang, Tibet Road, Burtuk, Deorali, Metro Point Tadong, PNGS road, Bar PipalSichey, Arithang and two Health staff in quarantine at the railway guest house. Other positive cases have been reported from Pakyong (1), TinikChisopani (1), Geyzing (2), Jorethang (4) and one each from Baiguney, Namthang and Kumrek.
The total number of confirmed cases is 2,055 and so far 1,503 persons have been dischargedafter recovering from coronavirus.