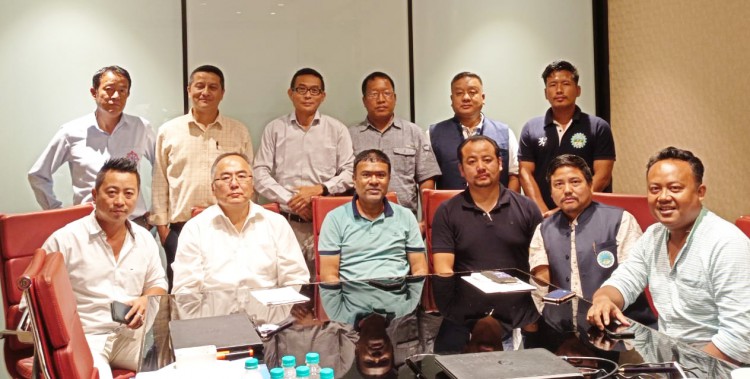 Sunday, Aug 28, 2022 08:30 [IST]
Last Update: Sunday, Aug 28, 2022 02:53 [IST]
Two from Sikkim in combined NE team for Duleep Trophy
GANGTOK,: Board of Control for Cricket in India (BCCI) has for the first time allowed the North East to participate in the prestigious Duleep Trophy. The fifteen member selected team includes wicket keeper batsman Ashish Thapa and allrounder Ankur Malik from Sikkim Cricket Association (SICA).
Along with two players, SICA president Lobzang G. Tenzing has been appointed as the Zonal Convener for the Northeast. Previously five zones existed for Duleep Trophy - North, East, West, South and Central Zone. The Northeast Zone is the new addition to the tournament.
On August 25, Tenzing convened a meeting of office bearers and selectors of North East States in Guwahati. The Sikkim team was represented by Karma T. Bhutia (Katuk) as a member of the Zonal Selection Committee.
The meeting was also attended by Governing council Member of IPL Mamon Mazumdar, who is currently coordinating activities of North East with the BCCI, mentions the press release from SICA.
"I am extremely honoured to take up the role of the Zonal Convener of North East for the Duleep Trophy and I personally like to thank my fellow North East States Cricket Association for having bestowed their trust in me. I am also delighted to have a senior selector Karma T Bhutia(Katuk) from Sikkim working in my team", said Northeast Zonal Convener Tenzing.