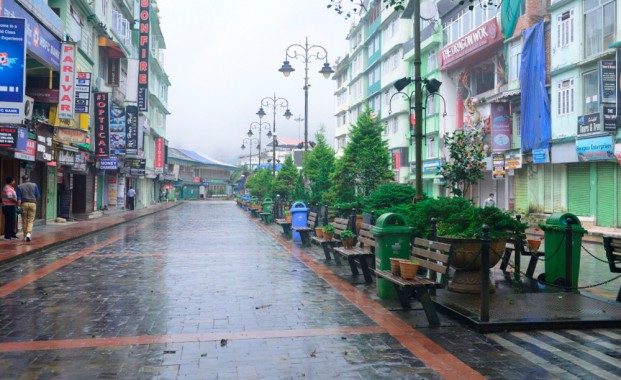 Monday, Sep 28, 2020 10:15 [IST]
Last Update: Monday, Sep 28, 2020 04:44 [IST]
Two more fatalities take Sikkim's Covid death count to 33
38 new Covid cases, State's active tally is 692
SE Report
GANGTOK: Two more Covid casualties on Saturday have taken the State's death count to 33. Thirty-eight new Covid positive cases were also detected from the 239 samples tested on Saturday, informs the health bulletin on Sunday evening.
As per the bulletin, a 55-year-old female from Nayabazaar, West Sikkim passed away at STNM hospital at around 5.30 am on Saturday. She had been admitted on September 25.
Similarly, a 68-year-old male from Deorali passed away at STNM hospital at around 9.30 pm on Saturday. Both were Covid positive and suffering from co-morbidities, informed the health bulletin.
Among the new Covid positive cases, 25 cases have been reported from east district, mostly from in and around Gangtok. Two cases were from DPH area, three from Middle Arithang, three from Adampul and three from Development Area. One case each was reported from 6th Mile, Lumsey, Ranipool, Daragaon, Panihouse, Shyari and Deorali. A SammanBhawan police personnel also tested positive.
One case each came from Assam Lingzey, Singtam and Rongli.
In west district, three cases were reported from Geyzing.
South district reported 10 Covid positive cases from places like Namchi, Maniram, Rabongla, Mellicheckpost, Upper Mamring and Kamrang.
The active Covid positive case tally in Sikkim stand at 692 while so far, 2065 patients have successfully recovered from coronavirus. The total confirmed cases figure in the State is 2790.