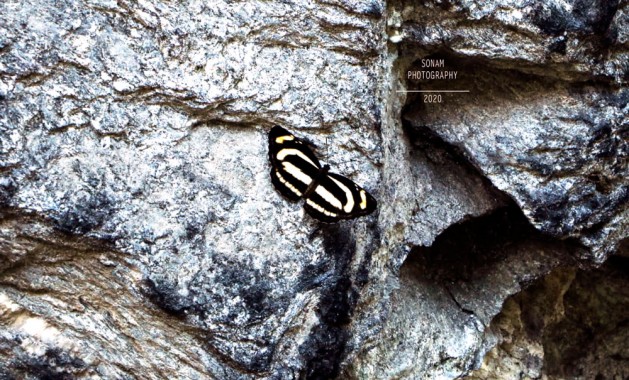 Saturday, May 23, 2020 13:55 [IST]
Last Update: Saturday, May 23, 2020 08:05 [IST]
Two rare butterflies spotted in Dzongu
SE Report
GANGTOK: Two rare butterflies were recorded in different locations of Upper Dzongu, north district, by a local butterfly enthusiast.
Sonam Wangchuk Lepcha, who sighted the two butterfly species – 'Neptis manasa manasa: Himalayan Pale Hockeystick Sailer' and 'Neurosigma siva siva: Syhet Panther' - say that it is the first such record for Sikkim. Both the butterfly species belongs to family Nymphalidae and are rare, he said.
Sonam Wangchuk is a resident of Noom Panang Village, Upper Dzongu. He said the Himalayan Pale Hockeystick Sailer butterfly was spotted on May 10 at Namprikdang (altitude 870m) during his short butterfly sighting trip between Blyokvoo and Passingdang.
As per the report of Butterfly of India, the Himalayan Pale Hockeystick Sailer, was only recorded so far in Arunachal Pradesh in 2015.
Sonam Wangchuk shared that the Shyet Panther butterfly was found at Lingzya (1030m) during his trip. I would like to dedicate these butterflies to the people of Sikkim, he said.
If anyone is interested to see the documentation, they can visit www.ifoundbutterflies.com, said Sonam Wanghcuk.